Posted by Elena del Valle on January 11, 2010
Chocolate brownie, dark chocolate tablets and cocoa powder
Photos: Simon & Baker, National Confectioners Association
When I think of chocolate my mouth waters. I, like millions of people around the world, especially in the West, think this derivative of the cocoa bean delicious. It is interesting to note that western nations seem to be the most fond of chocolate. While 85 percent of cocoa is imported from West Africa 70 percent of the profit from chocolate sales is made in western countries; and 80 percent of the chocolate market is controlled by only six companies such as Nestle, Mars and Cadbury, according to the World Atlas of Chocolate website.
Could weather play a role? According to Chocolate.org, chocolate is consumed by more people in the winter than in other seasons. This might explain why 16 of the top 20 chocolate consumers are European; they are said to eat 40 percent of the chocolate produced. In the United States, sales of chocolates are more or less even nationally with the exception of the southern states in summer where sales drop slightly. Peak chocolate periods, as might be expected, are Valentine's Day, Christmas, Halloween and Easter.
In 2009, in spite of the economic hardships faced by so many people across international boundaries, chocolate sales increased. Perhaps not unexpectedly chocolate candy sales in China and the Ukraine rose 18 percent and 12 percent, respectively. Both countries have exhibited steady sales increases since 2005 and some market researchers believe the growth will continue through 2013.
"It's clear that despite economic trouble this year, the world's chocolate lovers didn't deviate from their favorite treat. Chocolate is a small, affordable indulgence for shoppers who are cutting back on spending elsewhere. Even in countries not known for chocolate consumption, sales are on the rise," said Marcia Mogelonsky, global food and drink analyst at Mintel, an international supplier of consumer, product and media intelligence.
Chocolate truffles
Last year, in Great Britain chocolate sales grew 5.9 percent while in the United States there was an increase of 2.6 percent in chocolate sales compared to 2008. Chocolate sales in Argentina rose 1.8 percent from the previous year; and sales of the brown treats went up 3.2 percent in Belgium. The sales increase in the United States may be the result of inflation, population growth, and new product development, according to Susan Whiteside, spokesperson for the National Confectioners Association, a trade organization dedicated to "advancing and promoting the interests of the confectionery industry and its consumers."
"We agree with the Mintel findings that chocolate sales in the United States increased (last year). Sales for the period ending November 1 (2009) increased 2.8 percent while unit sales dropped slightly," said Whiteside, who explained by phone that a 1 to 3 percent annual total revenue increase is normal in this market regardless of what may be happening in the economy.
Perhaps people concerned, depressed, anxious or just waiting to see how and when international economic woes will settle down are turning to chocolate for solace. To take advantage of the trend chocolate makers offered the same or a greater number of chocolate products in 2009 compared to 2008. According to the Mintel Global New Products Database (GNPD), in Latin America, Asia, the Middle East and Africa, companies released more new products than they did in 2008.
Swiss shoppers spend the most for chocolate per person per year, spending the equivalent of $206. Belgians and Brits spend $90 and $106. Consumption of chocolate in the Americas is more moderate with individuals in the United States spending $55 each, and Argentinians buying an average of $35 per year of chocolate candy.
While revenue from chocolate sales in the United States increased the actual number of chocolate products sold decreased (the difference was made up by an increase in the price of chocolates), according to Whiteside. Perhaps because of the price increases representatives from United States chocolate makers Hershey's (who also make Cadbury in the United States), Nestle's and Ghirardelli did not reply to email and telephone request for comment.
According to a July 2008 Mintel survey, 78 percent of respondents to a United States survey buy chocolate for themselves and 47 percent bought the sweet treat for others in the past year. The most common reason (two thirds of respondents) they gave for purchasing chocolate was because they had a craving. Two thirds of respondents bought dark chocolate, half bought premium brand chocolate, 16 percent bought sugar-free and 13 percent purchased organic chocolate.
In recent years Americans have been purchasing an ever growing number of premium chocolate products from brands like Ghirardelli, Ferraro and Lindt. In the United States, consumers prefer milk chocolate but their preference for dark chocolate is increasing. This change in the market might be explained by the aging adult population's preference for stronger flavors, according to Whitewise.
---
Target Latinos effectively by understanding how they shop
"Hispanic Holiday Shopping Patterns" audio recording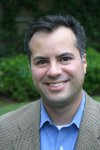 Manuel Delgado, CEO Agua Marketing, gives a presentation and participates in an extended Q&A discussion about
Hispanic shopping patterns national survey
Why Latino consumers may be more desirable than general market shoppers
Hispanics holiday shopping patterns and behaviors
Click here for information on "Hispanic Holiday Shopping Patterns" audio recording
---