Posted by Elena del Valle on May 14, 2010
Managing Hispanic and Latino Employees
Photo: Berrett-Koehler Publishers, Inc.
Louis E. V. Nevaer, author of several books and director of Hispanic Economics, wrote Managing Hispanic and Latino Employees A Guide to Hiring, Traing, Motivating, Supervising and Supporting the Fastest Growing Workforce Group (Berrett-Koehler Publishers, $24.95) a book, published January 2010 about managing Hispanic employees. Relying on estimates that 25 percent of the domestic workforce is of Latino heritage and researcher predictions that Hispanic workers will represent more than half of the country's workforce by 2050, the writer promises practical advice and his conclusions, based on research data, of what he believes are unique cultural issues in hiring, motivating, training, supervising, developing, retaining, and managing Hispanic workers.
"American business is confronting a crisis of confidence in its ability to identify, cultivate and nurture Hispanic Talent. In 2005, Hispanics in comprised 14 percent of the nation's population, but constituted 22 percent of workers today," said Nevaer by email from Mexico when asked why he wrote the book. "That Hispanics are almost a decade younger than the population at large means that Hispanics, Latinos and Latin American immigrants, disproportionately, are of working age, either leaving college and entering the workforce, or well on their way to establishing their careers; and Hispanics in 2050 will represent 32 percent of the nation's population, but will comprise 55 percent of workers.
As America's Baby Boomers and Generation X-ers mature and retire, Hispanics and Latinos, native born and Latin American immigrants alike, will dominate the workforce. This book is blueprint for helping organizations throughout the U.S. deal adequately with the changing American workforce."
The 269-page softcover book is divided into three parts, The Hispanic Employee and American Demographics, The Strategies and Skills for Supervising Nonexempt Hispanic Employees, and The Hispanic Employee and the Organization's Future; and 10 chapters.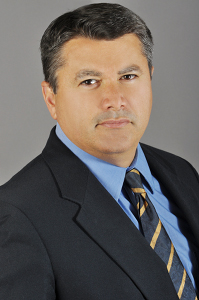 Author Louis E. V. Nevaer
The author opens the book with a quote from Nobel laureate Gabriel Garcia Marquez' famous novel One Hundred Years of Solitude and a Note on the Nomenclature in which he clarifies his use of the terms Latino, Hispanic and Latin in the book. He identifies Latinos as English dominant U.S.-born Hispanics; Hispanics as those of Latin American or Iberian ancestry fluent in Spanish; and Latins as those born in Latin America who migrated to the United States.
Nevaer is a contributor to Pacific News Service and New American Media. He is the author of over a dozen books, including HR and the New Hispanic Workforce and The Rise of the Hispanic Market in the United States.
---
Click here to buy Managing Hispanic and Latino Employees
---