Posted by Elena del Valle on November 5, 2010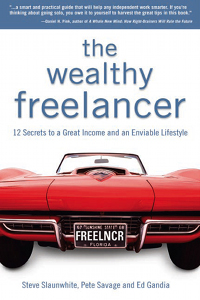 The Wealthy Freelancer book cover
Photos: Alpha, thewealthyfreelancer.com

Freelancers or workers without long term ties to a single employer often work in journalism, book publishing, writing, editing, copy editing, proofreading, indexing, copy writing, computer programming, graphic design, web design, consulting, tour guiding, public relations and translating.
According to the Bureau of Labor Statistics, in 2005 10.3 million people in the United States (the equivalent of 7 percent of the working population) earned their living as free agents (see Wikipedia.com). For some it is a way to make ends meet in between jobs and for others it can be a liberating way to work on a regular basis.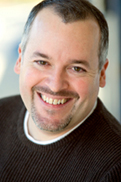 Co-author Ed Gandia
Copywriters Steve Slaunwhite, Pete Savage and Ed Gandia believe working as freelancers is ideal as a permanent way to earn a living. So much so that they teamed up to write The Wealthy Freelancer 12 Secrets to a Great Income and an Enviable Lifestyle (Alpha, $16.95), a 274-page book about the merits of working freelance published this year. They start by explaining that being wealthy isn't just about the money; instead it's about "the life you build- and the kind of person you become in the process."
They suggest readers look closely at the projects, clients, income and lifestyle that they would like to have. According to them, "A wealthy freelancer is someone who consistently gets the projects, clients, income and lifestyle he or she wants."
The book is divided into 12 chapters, one for each secret with titles such as Master the Mental Game, Cultivate Repeat and Referral Business, Bring Focus to Your Freelance Business, and Create Alternative Streams of Income; followed by a Where Do You Go from Here? section and an appendix.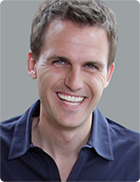 Co-authors Steve Slaunwhite and Pete Savage
In addition to being a copywriter Slaunwhite is also a marketing coach and speaker. Prior to this title he authored The Complete Idiot's Guide to Starting a Web-Based Business and The Everything Guide to Writing Copy, and Fast Track to Great Clients. Savage, a resident of Peterborough, Canada, is a marketing consultant, speaker and coach. Gandia, a resident of Marietta, Georgia, is also a marketing consultant, speaker and coach.
---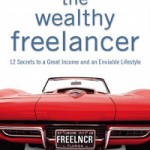 Click here to buy The Wealthy Freelancer
---