Posted by Elena del Valle on May 12, 2010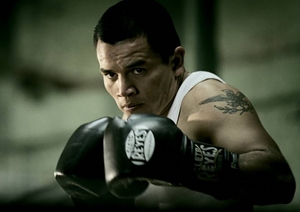 A moment in the Box ad from the Anthem 3 campaign
Photos, video: Heineken USA Inc., Adrenalina
In mid April 2010, Heineken USA Inc. launched Anthem 3, a Spanish language Tecate beer ad campaign targeting Mexican men, ages 21 to 34, who have lived in the U.S. less than 10 years. Three 30-second ads were designed to depict the journey of Mexican men trying to establish a new life in the United States while celebrating their character. The new ads, available on Tecate.com and scheduled to air for one year on television, were meant to be a natural evolution from a similar campaign, Con Carácter (With Character), the company launched two years ago. Scroll down to watch the Boxing and Gran Manzana ads in Spanish.
Created by Adrenalina, Tecate's New York City-based advertising agency the 30-second spots feature everyday characters such as Ezequiel Peña, a construction worker; Tomas Ortega, a window washer; and Jose Dominguez, a truck driver. Each storyline was developed to showcase the "individual boldness, masculinity, and character" these men man need to face life's challenges. The producers hope that since the ads are set in New York and Los Angeles, consumers may relate to the situations the portray. To enforce the branding the characters toast their accomplishments with a Tecate at the end of each Spanish-language commercial.

A moment in the Tío Sam ad from the Anthem 3 campaign
The ad team hired Mexican director and producer Simón Bross, best known for his commercial work, to create the TV ads. In addition to the three Anthem 3 spots, the brand also developed a boxing- and soccer-themed commercial to support Tecate's platforms. The first spot was scheduled to air April 12 on national and regional Spanish-language networks Univision, Telemundo, Azteca America, Galavision, and ESPN Deportes.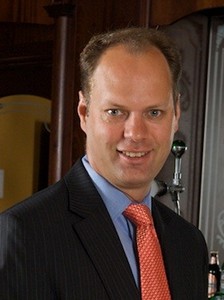 Christian McMahan, CMO, Heineken USA
"Tecate understands the challenges Mexican men face from the moment they wake up. Our approach with this campaign, which differs from previous Anthem ads, was to develop situation-relevant communication delivered by everyday individuals that will help establish a stronger emotional connection with our consumers," said Christian McMahan, chief marketing officer, Heineken USA.
The campaign also includes new radio commercials that are a follow up to the Disclaimer spot, one of a series of radio ads rolled out in 2009. Each ad was designed to target consumers during various touch points of their day. The messages poke fun at men with ritualistic morning, day, or evening behaviors that some may consider less than manly or lacking character.
The radio ads are due to air on Univision Radio and other national and regional Spanish-language radio networks. Television, radio and out-of-home ads will be placed by Tecate's media buying and planning agency MediaVest 42 Degrees.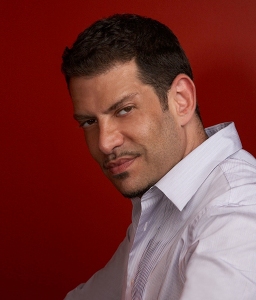 Manuel Wernicky, president, CIO and managing partner, Adrenalina
"Two years ago when we started this campaign, we brought these men out of the shadows. This year, we've given them a name," said Manuel Wernicky, president, chief ideas officer and managing partner, Adrenalina.
The commercial titles, produced by Cortez Brothers/García Bross in two months, are Gran Manzana, Toro, Box, Fútbol and Tío Sam. Staff involved in the project include: Eduardo Martinez, director of photography; Ivar Rodríguez, associate creative director; Ismael Díaz, art director; Julian García, copywriter; José Escobar, agency producer; Yonathan Bendesky, senior brand leader; and Ed Rivero, executive producer, Production House. The post production was the work of Wild Child Post.
Heineken USA Inc. is a subsidiary of Heineken International BV importer of: Heineken beers, Amstel Light, Newcastle Brown Ale, Tecate, Tecate Light, Dos Equis, Sol, Carta Blanca and Bohemia brands from FEMSA Cerveza of Mexico. Adrenalina New York is part of the MDC Partners network.