Posted by Elena del Valle on March 1, 2010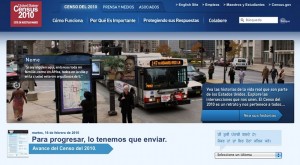 Click on image to enlarge
Photo: Census Bureau
Hoping to count every man, woman and child, including many whose first language is not English, in the country in its decennial tally the Census Bureau will mail out 120 million forms starting in March. The 2010 Census questionnaire will be available in six languages: English, Spanish, Russian, Chinese, Korean and Vietnamese. For the first time, the government entity will mail out 13 million bilingual, English-Spanish forms as part of the census taking effort mandated by the U.S. Constitution.
In an effort to allay the fears and overcome the language barrier for Spanish speakers living in the United States, the Census Bureau recently announced 2010.census.gov/espanol/, a Spanish language section of the census website. According to a spokesperson at the Census Bureau, the organization's website is in English and Spanish is the only other language. The Spanish language pages are designed to inform "the more than 34 million Spanish-speaking people about the 2010 Census and to demonstrate to the Hispanic community that participation is easy, important and safe," according to a press release distributed last month.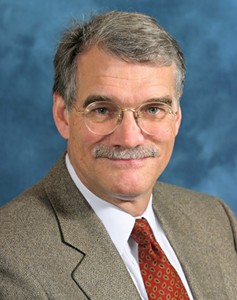 Robert M. Groves, director, Census Bureau
"Every decade, the census has to adjust how it reaches out to a diverse and growing population. These new and interactive Web pages are just such an example of how the Census Bureau is continuing to respond to new challenges," said Robert M. Groves, director, Census Bureau. "Our hope is that visitors can relate and understand the importance of their participation in the 2010 Census and how they personally can have an impact on the well-being of their communities. Our Spanish language 2010 Census Web site demonstrates the Census Bureau's commitment to ensuring a fair and accurate count of the Hispanic population. The 2010 Census is easy, important and safe, and we urge everyone to make sure they are counted."
In addition to the Spanish version of the 2010 website, the Census Bureau plans a one-page description and a user guide explaining how to answer the census questionnaire in 59 languages. While the 2000 Census paid advertising campaign was in 17 languages, the 2010 Census plans to include 28 languages in its advertising campaign.