Posted by Elena del Valle on February 19, 2010
Diabetes? No Problema The Latino's Guide to Living Well with Diabetes
Photos: Sheri R. Colberg, Leonel Villa-Caballero
The average newborn today has a 30 percent chance of becoming diabetic. A Hispanic newborn has nearly a 50 percent chance of developing diabetes. With these daunting statistics how are families able to deal with diabetes and maintain a good quality of life? Doctors and specialists believe it's possible for diabetics to overcome the odds and live a healthy and happy life.
Sheri R. Colberg, Ph.D. and Leonel Villa-Caballero, M.D., Ph.D. share the benefits of years of experience and studies in a book published in 2009 targeting Latinos, in English, on the oft discussed topic of diabetes. In Diabetes? No Problema The Latino's Guide to Living Well with Diabetes (Da Capo Press, $15.95), a 270-page softcover book they explore the medical condition as it relates to Latinos in the United States.
Among the 24 million people with diabetes in 2007 (one quarter of which were unaware of their condition), they believe Latinos are subject to special barriers including cultural issues relating to food consumption that can and have been overcome by many people. How? Lifestyle choices regarding diet, exercise and body weight have been known to delay or prevent diabetes in two of three Hispanics.
In the 10-chapter book these two experts discuss the myths and realities of insulin, how dietary precautions can help lower sugar blood levels, ways to minimize stress, avoiding pitfalls, and how patients can exercise safely and effectively to conquer the threats diabetes brings.
Sheri R. Colberg, Ph.D.
Colberg, an exercise physiologist and professor of exercise science at Old Dominion University in Virginia, is a diabetes sufferer herself. She has worked as an exercise specialist at a diabetes treatment center and authored seven other books including The Diabetic Athlete, Diabetes-Free Kids, and The 7 Step Diabetes Fitness Plan.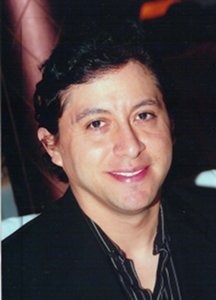 Leonel Villa-Caballero, M.D., Ph.D
Villa-Caballero, a researcher in the Family and Preventive Medicine Department at the University of California-San Diego, has more than 17 years of experience treating patients with diabetes. The Mexico City-born physician was awarded the American Diabetes Association Cielo Award for his efforts toward improving the health of Latinos.
---
Click here to buy Diabetes? No Problema!
Diabetic Athlete's Handbook
The 7 Step Diabetes Fitness Plan
---