Posted by Elena del Valle on June 23, 2010
By Harald H. Vogt
Founder and chief marketer, Scent Marketing Institute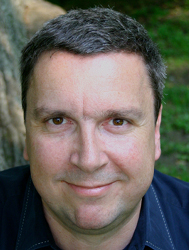 Harald H. Vogt, founder and chief marketer, Scent Marketing Institute
Photo: Scent Marketing Institute
Information transported via our perception of scent does not require translation. There is no "Press 1 for English, 2 for Spanish" when it comes to recognizing the scent of fresh baked bread, ultimately drawing us to it's source, the bakery on the corner or in the supermarket. Scent can be a guide, or it can create a desire, even an emotion without a word being spoken.
Scents are processed in the limbic system of our brain, which happens to be responsible for the decision-making process and for our emotions. With that "internal wiring" already in place it takes fairly little to trigger a person to react in a certain way.
Click here to read the entire article Scent communication – no language barriers apply!