Posted by Elena del Valle on August 23, 2010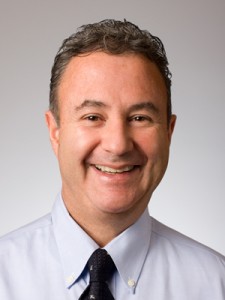 Romano Richetta, senior vice president, Participant Services, TIAA-CREF
Photo: TIAA-CREF
A podcast interview with Romano Richetta, senior vice president, Participant Services, Teachers Insurance and Annuity Association College Retirement Equities Fund (TIAA-CREF) is available in the Podcast Section of Hispanic Marketing & Public Relations, HispanicMPR.com. During the podcast, Romano discusses his company's Spanish language initiatives to provide United States Latinos access to a secure retirement with Elena del Valle, host of the HispanicMPR.com podcast.
Romano has served as senior vice president of Participant Services at TIAA-CREF since July 2006. He oversees TIAA-CREF's Call Center and Field Consulting Group with more than 1,400 employees. From November 2001 to May 2006, Romano served as senior vice president at JPMorgan Chase & Co. where he managed the Telephone Channel in the retail bank.
Prior to joining that company he was a senior manager at Deloitte & Touche LLP serving as an operations and strategy consultant. Romano, who holds a Masters degree from Massachusetts Institute of Technology  and an MBA from the University of Texas at Austin, is a registered principal and registered representative.
To listen to the interview, scroll down until you see "Podcast" on the right hand side, then select "HMPR Romano Richetta" click on the play button below or download the MP3 file to your iPod or MP3 player to listen on the go, in your car or at home. To download it, click on the arrow of the recording you wish to copy and save it to disk. The podcast will remain listed in the August 2010 section of the podcast archive.
---