Posted by Elena del Valle on March 25, 2009
Photos: 217design.com, Liz Brown
Absolut Vodka is targeting fans of the potato based beverage and Latinos with a new mango flavored vodka, its tenth flavor. Made from all-natural ingredients without added sugar or added preservatives it is described in promotional materials as "Aromatic and juicy with a pronounced and genuine character of ripened mango, the taste is fruity and full-bodied."
Puerto Rican actress Roselyn Sanchez was tapped as a celebrity host for the new flavor launch event in New York City earlier this month. She appeared on the opening day of the three day event and the third day of the event was dedicated to the Hispanic market. According to a company spokesperson, her status as a bilingual actress closely tied to her roots and who recently married a non Hispanic made her particularly attractive to the brand.
"Absolut Mango has done exceptionally well in both the South American market and at Global Travel Retail, and we are eager to replicate that success in the U.S. market, as we offer bartenders and consumers the true taste of mango in their cocktails," said Ian Crystal, brand director of Absolut Vodka. "Absolut revolutionized the flavored vodka market in the mid-1980s and we continue to set the standard with exciting new flavors that have strong global appeal."
With this product, Absolut is targeting young professionals 21 to 40 years old, especially Latinos. It recently launched a three week Hispanic oriented radio ad campaign in New York City, Los Angeles and Miami.
"Roselyn Sánchez is a successful actress from Puerto Rico passionate about her roots, but also very bi-cultural who is respected by both Hispanics and the general market. She was the perfect fit for the launch of our first tropical flavor because her personality and background embodied the exoticness of the mango," said Sarah Bessette, public relations manager, Spirits, Pernod Ricard USA.
Sanchez plays Elena Delgado on Without A Trace, a television program. She has also appeared in several films. Prior to her career as an actress she studied marketing for three years at the University of Puerto Rico in the hopes of taking over the family business. She gave up her studies and joined a comedy show on the island. Eventually, she moved to New York City where she studied dancing, singing and acting and pursued a career in entertainment.
The design of the bottle for the new drink has more transparent glass than previous flavors and the decoration consists of mango fruit contours gathered in groups around the bottle. Shades of green, red and yellow combined were meant to reflect the characteristics of the fruit and stand out on back bars.
Pernod Ricard USA, the parent company of Absolut Vodka, is a spirits and wine company in the U.S., and the largest subsidiary of Paris, France-based Pernod Ricard SA. In July, 2008, Pernod Ricard completed the acquisition of Absolut Vodka brand from the V&S Group, and Pernod Ricard USA is now the second-leading company in the U.S. by sales.
Other Pernod Ricard USA brands include Glenlivet Single Malt Scotch Whisky, Chivas Regal Scotch Whisky, Jameson Irish Whiskey, Wild Turkey Bourbon, Seagram's Extra Dry Gin, Beefeater Gin, Plymouth Gin, Martell Cognac, Perrier Jouët Champagne, and G.H. Mumm Champagne.
---
Target Latinos effectively by understanding how they shop
"Hispanic Holiday Shopping Patterns" audio recording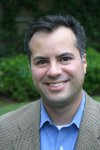 Manuel Delgado, CEO Agua Marketing, gives a presentation and participates in an extended Q&A discussion about
Hispanic shopping patterns national survey
Why Latino consumers may be more desirable than general market shoppers
Hispanics holiday shopping patterns and behaviors
Click here for information on "Hispanic Holiday Shopping Patterns" audio recording
---