Posted by Elena del Valle on October 19, 2012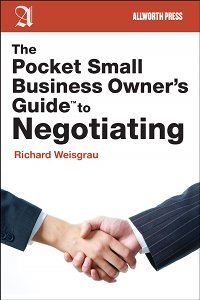 The Pocket Small Business Owner's Guide to Negotiating book cover
Photos: Allworth Press
Richard Weisgrau makes his living as a photographer. He has done so for decades. When he first started out he didn't know he could set the terms of his own work. He thought he had to accept the work clients offered him on the conditions they proposed. With time and experience and after seeking the help of colleagues he learned how to negotiate.
This year, he shared his hard earned insights in The Pocket Small Business Owner's Guide to Negotiating (Allworth Press, $14.95) to empower small business owners to be more confident, successful and profitable. The 181-page softcover book is divided into twelve chapters in which he addresses negotiation, traits of a negotiator, planning for negotiations, preparing mentally, strategies and tactics, contracts, services, purchases, and resolving conflicts.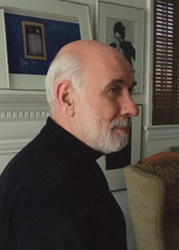 Richard Weisgrau, author, The Pocket Small Business Owner's Guide to Negotiating
He believes a negotiator should be if nothing else a good listener. He or she should also be self confident, empathetic, inquisitive, patient, communicator, reflective, flexible, fact finder, organized thinker, visualizer, fair minded, good listener, have common sense, option oriented, decision maker, keep commitments, and have assessing and acquiring traits.
Weisgrau was the executive director of the American Society of Media Photographers and prior to that operated a commercial photography studio in Philadelphia.
---
Click to buy The Pocket Small Business Owner's Guide to Negotiating
---