Posted by Elena del Valle on February 22, 2013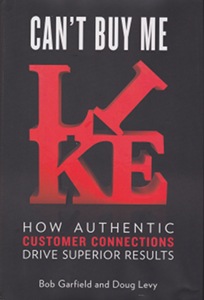 Can't Buy Me Like book cover
Photos: Youplusme, Michael Albans
An ad critic and agency founder believe we are in the Relationship Era, a time when consumers have a voice that is especially loud on social media channels and when advertising alone isn't enough. Some of the best performing companies in this era, they believe, strive to communicate in an authentic and transparent way that generates trust and superior results, according to Doug Levy, founder and chief executive officer, Meplusyou, and Bob Garfield, co-host, NPR's On the Media.
In their book, Can't Buy Me Like: How Authentic Customer Connections Drive Superior Results (Portfolio, $25.95), a 229-page hardcover book published this year, they outline their thoughts about the Relationship Era illustrating their opinions with case studies of well known brands such as Patagonia, Panera, Citibank, McDonald's, Progressive Insurance and United Airlines.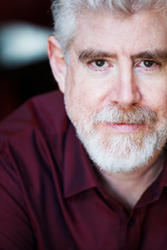 Bob Garfield, co-author Can't Buy Me Like
Garfield explained by email that the book was written for anyone in an institution that has attempted to manage or manipulate perceptions of its organization through advertising or public relations. The book project took about 18 months from beginning to publication in addition to the years of experience associated with the topic, he said.
The authors are convinced four main factors have led the way to the Relationship Era: the fragmentation and collapse of mass, the increase of transparency, the rise of social connectivity and trust relationships with peers. In their opinion, these changes have resulted in power shifts that have removed absolute control of a brand's image and reputation from the brand and the public's ability to share positive and negative information in social media forums.
Instead of listening to customers in order to find a way to manipulate them into buying their product or service, marketers need to change their approach, the authors say. Everyone wants to be liked but being liked genuinely is different from being bribed or browbeat into liking someone as some people attempt to do, they point out.
Brands with authenticity will win over customers while brands that try to pull a fast one will be found out, according to the authors. They go on to point out that relationships based on trust require effort and time; that they are the result of cultivation rather than persuasion.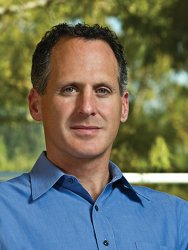 Doug Levy, co-author Can't Buy Me Like
Levy explained by phone that a site with purchased likes has diminished credibility. He went on to say that an example of likes that are hard to fake are those from friends in social media. It's his opinion that companies that care for something other than just making money and that develop relationships based on trust stand out and find success. Examples of companies that care about something beyond profit, even though they are imperfect, include Apple, Southwest Airlines, and Whole Foods Market. He's concerned that people who see how powerful relationships based on care and trust are will attempt to fake it. People can tell when a company's behavior and its message don't match, the author said.
The book is divided into eleven chapters: Good-bye to All That; The Relationship Era; Trust Me; On Purpose; Sustain; The Secret Secret; That Thing Called Like; The Shift; Does and Don'ts and No, Really, Don'ts; Bank and Trust; and This Could be the End of a Previously Very Good Relationship.