Posted by Elena del Valle on July 20, 2009
As we face one of the deepest recessions in our young nation's history and record unemployment it's hard to believe there was so much talk about and concern with immigration in the last years. With many families facing financial problems, foreclosures, business closures and job loss most people's energy is focused on worrying about issues that affect them tangibly and directly rather than possible new arrivals, undocumented or documented.
Gone are the days of plenty. Today many live frugally and contemplate the increasingly fashionable and very practical transumerism (renting rather than buying non essential items). While there surely are still migrant workers in agriculture and construction, among other industries, the number of immigrants that cross the United States southern border, for example, has declined noticeably since our country's financial woes became pronounced. As the number of jobs declines, the number of workers migrating north also drops (see Mexican immigration declined sharply last year).
Doors that once stood mainly open to immigrants in the United States and other industrialized nations are less open, relying on heightened permit processes and not so friendly legislation to keep aspiring visitors at bay. For example, the Employ American Workers Act, part of the fiscal stimulus bill, places stricter conditions than in previous years; and on companies receiving financial support from the government that want to hire skilled foreigners under the H-1B visa program.
This, and the weak economy, has caused some American banks and other financial-services firms to withdraw job offers to foreign-born graduates of American universities and postgraduate programs. And, according to a recent article in The Economist, some people who work in the United States are finding it harder than in the past to renew their residency permits.
In some places the attitudes toward migrant workers have toughened or worsened. Xenophobia has a fan base (listen to interview with Mark Potok of the Southern Law Poverty Center about anti-immigrant hate crimes in America). We are not alone as a nation. Countries like South Africa, Spain and Ireland have seen bouts of violence against foreigners. In Northern Ireland, Romanian workers have been attacked; in Australia, Indian students have been the targets of displeased citizens participating in manifestations; while in South Africa anyone thought foreign and working for lower wages than the locals was at risk of bloody and at times deadly attacks last year.
---
"Moving Beyond Traditional Media Measurement: measuring conversations and social media" audio recording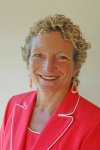 Presenter Katie Delahaye Paine, founder, KDPaine & Partners
Find out about
Issues affecting online public relationships today
Testing relationships as part of a survey
Measuring ethnic group relationships
Measuring foreign language communications in a similar ways to English
Biggest challenges measuring conversations and social media
Measuring online relationships with little or no money
Click here for information on "Moving Beyond Traditional Media Measurement"
---