Posted by Elena del Valle on January 16, 2012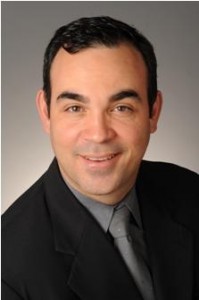 Roberto Perez, director, Hispanic Marketing, Comcast Cable
Photo: Comcast Cable
A podcast interview with Roberto Perez, director, Hispanic Marketing, Comcast Cable, is available in the Podcast Section of Hispanic Marketing & Public Relations, HispanicMPR.com. During the podcast, he discusses his company's Hispanic market strategies with Elena del Valle, host of the HispanicMPR.com podcast.
Roberto responsible for developing and executing marketing initiatives aimed at attracting and retaining Hispanic customers by maximizing internal sales channels and partner relationships to create complete end-to-end products and programming that resonate with and better serve this audience.
He also oversees Comcast's On Demand platform En Español and provides marketing strategy for xfinityTV.com/latinoTV, the company's Spanish language online entertainment portal. Prior to joining Comcast in 2010, Roberto served as manager of Multicultural Strategy for Cox Communications and before that he was project manager for the Mexican-American Business Chamber in Atlanta.
To listen to the interview, scroll down until you see "Podcast" on the right hand side, then select "HMPR Roberto Perez" click on the play button below or download the MP3 file to your iPod or MP3 player to listen on the go, in your car or at home. To download it, click on the arrow of the recording you wish to copy and save it to disk. The podcast will remain listed in the January 2012 section of the podcast archive.