Posted by Elena del Valle on May 2, 2011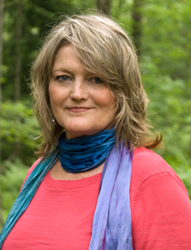 Birute Regine, Ed.D., author, Iron Butterflies
Photo: Annie Holt
A podcast interview with Birute Regine, Ed.D, author, Iron Butterflies: Women Transforming Themselves and the World is available in the Podcast Section of Hispanic Marketing & Public Relations, HispanicMPR.com. During the podcast, she discusses success for women today and her book with Elena del Valle, host of the HispanicMPR.com podcast.
After earning her doctorate degree in human development at Harvard University Birute spent 25 years as a clinical psychologist in private practice. She now works as an executive life coach, facilitator, speaker and author. Prior to Iron Butterflies she co-authored The Soul at Work: Embracing Complexity Science for Business Success with her husband, Roger Lewin, a science writer.
In Iron Butterflies Birute set out to place femininity and masculinity in context and explore what it means to be a successful woman today. Birute has been a key note speaker for organizations such as Inter-American Development Bank and the United Way.
To listen to the interview, scroll down until you see "Podcast" on the right hand side, then select "HMPR Birute Regine, Ed.D." click on the play button below or download the MP3 file to your iPod or MP3 player to listen on the go, in your car or at home. To download it, click on the arrow of the recording you wish to copy and save it to disk. The podcast will remain listed in the May 2011 section of the podcast archive.
---