Posted by Elena del Valle on August 5, 2009
Photos: Palomita
Relying on Latino nostalgia for their roots, Palomita, a San Francisco, California based Latino fashion brand, launched a new product line. Beginning in March of this year, the company has been selling panties. They come in small to extra large sizes and are made in Bangladesh by HYP.
The new underwear line is sold at one hundred Sears department stores and online at Sears.com. They are available in four designs that highlight logos and images from Latin American consumer products and characters such as Boing!, Lulu and Lulu Cola. The brand designs target Latino women. The retail sales price is $6 each.
Palomita was created by Molly "Molona" Robbins, a Mexico City native and apparel industry veteran. Several yeas ago she secured exclusive rights to use trademarks and vintage art from some Latin American brands. A line of sleepwear and underwear, also made and distributed under license by HYP Inc., is available at some Sears's department stores and online.
Prior to the underwear and pajama lines, Palomita released t-shirts and a junior and girls line (see Entrepreneur launches junior, girls clothing line and Online grocer adds Latino themed clothing for men, boys).
---
Target Latinos effectively by understanding how they shop
"Hispanic Holiday Shopping Patterns" audio recording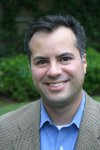 Manuel Delgado, CEO Agua Marketing, gives a presentation and participates in an extended Q&A discussion about
Hispanic shopping patterns national survey
Why Latino consumers may be more desirable than general market shoppers
Hispanics holiday shopping patterns and behaviors
Click here for information on "Hispanic Holiday Shopping Patterns" audio recording
---