Posted by Elena del Valle on July 12, 2010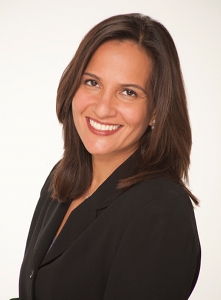 Denira Borrero, vice president, Operations, Omni Direct, Inc.
Photo: Omni Direct, Inc.
A podcast interview with Denira Borrero, vice president Operations, Omni Direct, Inc. is available in the Podcast Section of Hispanic Marketing & Public Relations, HispanicMPR.com. During the podcast, she discusses direct marketing to United States Latinos with Elena del Valle, host of the HispanicMPR.com podcast.
Denira is responsible for online marketing initiatives, client services, and product campaign management. She serves as co-chair, U.S. Hispanic Council and co-chair, Retail Council for the Electronic Retail Association (ERA).
With over 20 years of global marketing and commercial operations experience, Denira has led a number of global product launches using direct-to-consumer, traditional brand marketing, as well as business-to-business models. Prior to joining Omni, Denira led and managed a $300 million global business unit for Johnson & Johnson. She also spent several years in J&J's Latin American division starting up a new business franchise and launching the company's first regional eCommerce platform. Denira received an MBA from Columbia University Business School.
The data Denira quoted regarding 75 percent of United States Hispanics that consume media in both languages she sourced from the 2010 Diversity Markets Report by Synovate
To listen to the interview, scroll down until you see "Podcast" on the right hand side, then select "HMPR Denira Borrero" click on the play button below or download the MP3 file to your iPod or MP3 player to listen on the go, in your car or at home. To download it, click on the arrow of the recording you wish to copy and save it to disk. The podcast will remain listed in the July 2010 section of the podcast archive.