Posted by Elena del Valle on March 11, 2009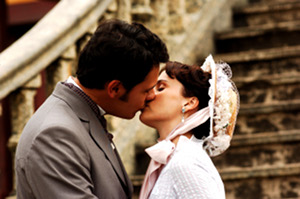 A scene from Niña Moza
Photos: Spanish Broadcasting System
Beginning this week, Spanish Broadcasting System will air Niña Moza, a Brazilian soap opera type program about the abolition of slavery in that country, every Monday through Friday at 6 p.m. EST / 3 p.m. PST on Mega TV Channel 22 in Miami, Channel 57 in West Palm Beach, and Channel 405 in DirecTV Más in other U.S. cities.
Niña Moza is the story of a heroic woman who fought against the injustice of slavery, and her father, by expressing her ideals of freedom and equality. The story takes place two years before the renowned Golden Law period when the Republicans abolished slavery. Although the movement had been victorious in most cities, the town of Araruna where the main protagonist lives, remained one of the last bastions of slavery.
The story begins when Niña Moza (Debora Falabella), daughter of the Baron of Araruna (Osmar Prado), and Rodolfo (Danton Mello), son of the family's lawyer, return from the provincial capital after completing their studies. The Baron of Araruna imposes his will on the entire population to prevent the spread of abolitionist ideas. When Niña Moza returns, she is full of anti-slavery notions of her own and becomes the political and ideological adversary of her own father.
She falls in love with Rodolfo after discovering that he is an abolitionist and activist like her. One night, he releases the slaves from their compounds and sends them to organizations that help them on their way to freedom. Soon, Niña Moza's father discovers that Rodolfo is on the opposing side and the plot thickens.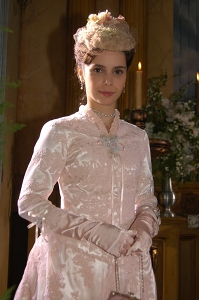 Debora Falabella as Niña Moza
Falabella began her acting career when she was 12 years old with the support of her mother, a singer, and her father and actor and theater director. Prior to Niña Moza, she was in Francoise, Un Angel Cayo del Cielo,  El Clon, and Paginas del Destino. Mello, born in 1975, was in Torre de Babel and Terra Nostra, two Brazial soap operas prior to his work in Niña Moza. Other actors in the program include Patricia Pillar, Eriberto Leao, and Vanessa Giacomo.
Spanish Broadcasting System, Inc. is one of the largest publicly traded Hispanic-controlled media and entertainment companies in the United States. SBS owns and operates radio stations in Hispanic markets such as New York, Los Angeles, Miami, Chicago, San Francisco and Puerto Rico. The Company also owns and operates Mega TV in Miami.
---
"Happy for No Reason" audio recording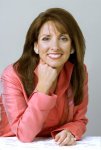 Presenter Marci Shimoff, author, Happy for No Reason
What: An audio presentation by Marci Shimoff and Q&A with Marci Shimoff and HispanicMPR.com audio program host Elena del Valle about finding happiness.
Available exclusively on HispanicMPR.com!
Click here for more information on "Happy for No Reason" audio recording with Marci Shimoff
---