Posted by Elena del Valle on November 9, 2011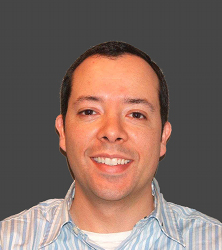 Juan Motta, head, Nestlé's Emerging Markets
Photo: Nestlé USA
Executives at Swiss owned Nestlé want to reach Spanish dominant Hispanics in the United States with Construye el Mejor Nido (Spanish for Create the Best Nest), a new communication platform that offers Nestlé's nutrition, health and wellness resources to Spanish speakers. The program was announced at the end of September 2011 in time to mark the year's Hispanic Heritage Month.
According to promotional materials, elements of the program, which marks several firsts for the company, include efforts on Spanish language television, Facebook, a bilingual website, in store marketing, and product sampling packs. It is the first time the company launches an integrated multi-brand platform for consumers and shoppers in the United States; the first time Nestlé USA plans a corporate branded TV campaign; the first time Nestlé iconography of the nest concept is leveraged as a concept domestically; and the first time Nestlé USA plans to leverage its equity and drive associations between the Nestlé brand and individual brands.
The company released three television ads designed to demonstrate how Nestlé products "fit into Hispanic consumers' everyday life and help them to nurture their family's lives." The ads are also designed to leverage and reinforce Nestlé's iconography of the nest in the Nestlé corporate logo which executives hope conveys family, trust and well-being to Hispanics.
"Hispanic Heritage Month is the perfect time for Nestlé USA to reaffirm its strong history of awareness, trust and expertise among Hispanic consumers," said Juan Motta, head, Nestlé's Emerging Markets. "This awareness and trust stems from a strong emotional connection with authentic Nestlé brands in consumers' home countries such as Nescafé, Abuelita, Nido and La Lechera. Construye el Mejor Nido provides consumers with information on familiar brands, as well as with other Nestlé brands available in the U.S. such as Juicy Juice and Stouffer's."
Believing that Facebook reaches 98 percent of Hispanic women 35 to 49 who go online Nestlé USA established Facebook.com/ElMejorNido. The page, which features contributions from Hispanic bloggers, is meant to provide a brand and cultural connection, and a place where visitors can share recipes and tips. To further its online reach the company established ElMejorNido.com, a bilingual website that promises blogger contributions, tips, articles, food videos and information on wellness, culture and parenting. The site also offers Nestlé the means to build a marketing list by providing visitors the option to receive information from the company.
Construye El Mejor Nido, an in-store effort, was designed to reach Hispanic shoppers in independent and mainstream stores through in-store circulars, bilingual door hangers, and recipe booklets. Nestlé plans to introduce new products and connect with Latino consumers by providing Fiesta Packs with new products, recipes, and party supplies to select Hispanic families. The company's promotional materials indicate the Construye El Mejor Nido program has been well received by consumers, with traffic to the website and Facebook page exceeding expectations.