Posted by Elena del Valle on October 4, 2013
Your Bones book cover
Photos: Praktikos Books

Fifty-six million Americans suffer from bone disease or have low bone mass, according to National Osteoporosis Foundation (NOF) data released April 2013. The Foundation numbers point to 9 million adults in the United States estimated to have osteoporosis. Another 48 million have low bone mass (indicated by T-scores between -1.0 and -2.5), and are at increased risk for osteoporosis and broken bones, according to the Foundation's study titled The 2010 Burden of Osteoporosis and Low Bone Mass among Residents of the U.S. Age 50 and Older.
Osteoporosis is held responsible for 1.5 million fractures a year costing sufferers of the silent condition pain, quality of life loss and in some cases eventually death. When there are catastrophic fractures as many as 20 percent of patients die, and 50 percent of survivors require long term nursing home care.
For years, doctors have prescribed potent medicines that they promised would alleviate or eliminate the problem. Lara Pizzorno, MA, LMT, managing editor, Longevity Medicine Review, and Jonathan V. Wright, MD, who holds degrees from Harvard and the University of Michigan, believe a natural path can lead to healthy bones. In Your Bones How You Can Prevent Osteopororosis & Have Strong Bones for Life-Naturally (Praktikos Books, $12), a 496-page soft cover updated and expanded edition published March 2013, they explain how readers can turn brittle bones strong.
Pizzorno, the lead author, and Wright start out by outlining why biophosphonate patent medicines should be the last alternative for osteoporosis patients; and how conventional medicine aggravates the problems it promises to solve with prescription medicines that are not naturally occurring. Next, they address the risk factors that may lead to osteoporosis and low bone mass, also known as osteopenia. The authors dedicate the remainder of the book to what they believe is the best way to achieve healthy, strong bones with nutrition and lifestyle adjustments.
In Chapter 7, for example, they outline the role of vitamins and minerals such as B, D, C, K and calcium, magnesium, zinc, strontium as well as studies to support their arguments. They address issues relevant to supplements and safety and provide examples of foods high in each of the vitamins and minerals. They also discuss the role of hormones, weights and exercises in bone building. The extensive book includes tables with listings of foods and their nutrient values, and appendices with information about bone lab tests and vitamins and minerals.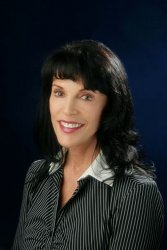 Lara Pizzorno, lead author, Your Bones
Pizzorno is co-author of Natural Medicine Instructions for Patients, and editor of The World's Healthiest Foods: Essential Guide for the Healthiest Way of Eating. Wright, according to his bio, has been at the forefront of natural biomedical research and treatment since 1973. The authors live in the Seattle, Washington, area.
---
Click to buy Your Bones
---