Posted by Elena del Valle on May 8, 2014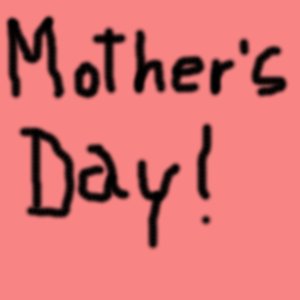 In 1914, Congress designated the second Sunday in May as Mother's Day thanks to the efforts of Anna Jarvis, who first organized observances in Grafton, West Virginia, and Philadelphia on May 10, 1908. Four million (4.1 to be exact) women between the ages of 15 and 50 gave birth in the past 12 months, according to U.S. Census Bureau, 2012 American Community Survey (Table B13002).
Almost half of women (47 percent) between 15 and 50 had no children. One in five women in the same age range had two children, 17 percent had one, 10 percent had three and about 5 percent had four or more, according to Fertility of American Women: 2010 (Detailed Tables, Table 1).
In 2012, the average age of women when they had their first child was 25.8 up from 25.6 years the previous year. There was a relatively large decline in births to women in their teen years and their twenties. Jacob and Sophia were the most popular baby names that year.
Less than one third of new mothers (29.5 percent) had a bachelor's degree or higher while 84.6 percent of said they have at least a high school diploma (source: 2012 American Community Survey, American FactFinder, Table S1301).
In 2011, 35.7 percent of births were to unmarried women age 15 to 50. The metro areas with birth rates to unmarried mothers that were among the highest in the country included Flagstaff, Arizona (74.6 percent), Greenville, North Carolina. (69.4 percent), Lima, Ohio (67.5 percent), Myrtle Beach-North Myrtle Beach-Conway, South Carolina (67.4 percent) and Danville, Virginia. (67.3 percent).
In 2013, there were five million stay at home moms or about the same percent as in the previous two years. That year, almost one quarter (24 percent) of married couple families with children under 15 had a mother at home, up from 21 percent in 2000.
In 2011, Mother's Day was described as the largest card sending and money sending occasion for United States Latinos of the year, according to a Univision article by Graciela Eleta. She believed that many Latinos who leave their mothers behind when they immigrate take advantage of Mother's Day to send greeting cards and money transfers (funds are double those of an average month) to their mother in their country of origin.
In 2011, there were 63 births per 1,000 women ages 15 to 44, a low number, led by the drop in births among immigrant women. In 1957, by comparison, it peaked at 122.7 births per 1,000 women of childbearing age. The recent decline in birthrates was greatest, 25.7 percent, among Mexican American women and Mexico born women, according to a 2013 Herald Tribune article (Hispanic pregnancies fall in U.S. as women choose smaller families) that cites Pew Research Center data. In 2010, Hispanic birthrates reached the lowest level in 20 years, according to  Pew data.