Posted by Elena del Valle on February 15, 2010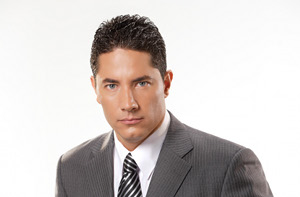 Fernando del Rincón, host, Mega News Nocturno
Photo: MegaTV
The nightly news on WSBS Mega TV has become popular among Spanish speaking men 25 to 54 years old in the Miami-Ft. Lauderdale area. According to a January 19, 2010 Nielsen Hispanic Station Index ranking, some 15,000 people watch Mega News Nocturno which airs Monday to Friday nights; making it the second most popular news program in Spanish in that metropolitan area between 10:30 p.m. and 11 p.m. after WAMI, the TeleFutura Network-owned station.
Mexico born and raised Fernando del Rincón anchors the 30-minute news program launched October 27, 2009, and a staff of 10 make the show, which focuses on international news analysis. Station representatives boast that it is the only and first interactive newscast using an internet platform, social networks and Skype.
Prior to joining Miami-based Mega TV, del Rincón was the host of Primer Impacto, an investigative news program, and Ver Para Creer, a Believe It or Not type of program, on Univision. According to a station biography, del Rincón started his communications, television and radio career when he was 16. In Mexico, he worked with Televisa Monterrey, a local newscast, and Reforma, a political magazine.
The Nielsen Hispanic Station Index (NHSI) estimates local viewing information for Spanish-language television stations in 16 large Hispanic markets. Spanish Broadcasting System, Inc., one of the largest publicly traded Hispanic-controlled media and entertainment companies in the United States, owns and operates 21 radio stations in Hispanic markets; it also owns and operates Mega TV in Miami, a television operation with over-the-air, cable and satellite distribution and affiliates in the U.S. and Puerto Rico.
---
"Moving Beyond Traditional Media Measurement: measuring conversations and social media" audio recording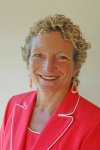 Presenter Katie Delahaye Paine, founder, KDPaine & Partners
Find out about
Issues affecting online public relationships today
Testing relationships as part of a survey
Measuring ethnic group relationships
Measuring foreign language communications in a similar ways to English
Biggest challenges measuring conversations and social media
Measuring online relationships with little or no money
Click here for information on "Moving Beyond Traditional Media Measurement"
---