Posted by Elena del Valle on April 19, 2010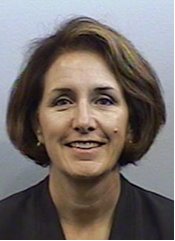 Teresa Iglesias-Solomon, vice president, Multicultural and Latino Initiatives, Best Buy
Photo: Best Buy
A podcast interview with Teresa Iglesias-Solomon, vice president, Multicultural and Latino Initiatives, Best Buy is available in the Podcast Section of Hispanic Marketing & Public Relations, HispanicMPR.com. During the podcast, she discusses issues relating to marketing to Latinos with Elena del Valle, host of the HispanicMPR.com podcast.
Teresa leads strategies relative to serving diverse customers, with an emphasis on Hispanic communities. Her cross-functional team is responsible for gaining deep understanding of different cultures, and translating that insight into respectful and meaningful relationships in the company stores, online and in their communities.
Teresa, a 20-year industry veteran and native Latina who has lived and worked in Mexico and the United States, joined Best Buy in 2007. Prior to working with the national retail company, she led marketing efforts targeted to the U.S. Hispanic market for Domino's Pizza where she established the company's first-ever Hispanic Advisory Council and launched a national Hispanic campaign tied to the World Cup. She also has worked for Accu Bite Dental, Kellogg Company and Lever Brothers where she launched the first national campaign for Close-Up toothpaste targeting the Hispanic market in the United States.
Teresa earned her master's in business administration from Stanford University in 1986. She serves on the board of directors for Amcore Bank, a regional chain with locations in Wisconsin and Illinois; and is a member of Latinos Unidos, a non-profit organization serving the Latino community in Ann Arbor, Michigan.
To listen to the interview, scroll down until you see "Podcast" on the right hand side, then select "HMPR Teresa Iglesias-Solomon" click on the play button below or download the MP3 file to your iPod or MP3 player to listen on the go, in your car or at home. To download it, click on the arrow of the recording you wish to copy and save it to disk. The podcast will remain listed in the April 2010 section of the podcast archive.