Posted by Elena del Valle on November 3, 2010
By Mark Sneider
Managing partner, RSW US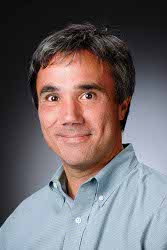 Mark Sneider, managing partner, RSW US
Photo: RSW US
In this brave new and ever-changing world of the marketing of marketing services, managing your new business program the same old way simply isn't going to be sustainable. You have to be more aggressive and you have to get more of your agency's team to embrace the spirit of new business.
In our most recent survey on agency new business (rswus.com/surveys/index.php – requires sign up), marketing services executives state that the top reason why they find it more difficult to obtain new business this year, relative to years past is because it is much more challenging to break through to prospects.
The real eye opener is the fact that this year 63 percent stated that this was a top reason – compared to only 46 percent in 2009 and 44 percent in 2008.
Click here to read the entire article It Takes A Village