Posted by Elena del Valle on August 13, 2010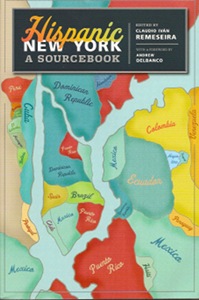 Hispanic New York A Sourcebook
In June, Columbia University Press published Hispanic New York A Sourcebook (Columbia University Press, $29.95), a book edited by Claudio Iván Remeseira, founder and director of the Hispanic New York Project which is hosted by Columbia University's American Studies Program, about the Hispanic history of the city and its Latino communities. It may also be published in Spanish by a Latin American publishing company.
The book was designed as an anthology of scholarly, literary, autobiographical, and journalistic writings for high school and college students and based on a seminar taught by the editor and Roosevelt Montás, a colleague at Columbia University. It was meant to be a companion book to Hispanic New York: A Cultural Guide, a title that is still under production.
In addition to Remeseira the 547-page softcover book is the work of fourteen men and nine women: Jack Agueros, Theodore S. Beardsley Jr., Paul Berman, Dionisio Cañas, Ruby Danta, Margarite Fernández Olmos, Frank M. Figueroa, Gabriel Haslip-Viera, Carmen Dolores Hernández, Orlando José Hernández, José Marti, Ed Morales, Antonio Muñoz Molina, Frances Negrón-Muntaner, Lizabeth Paravisini-Gebert, Luis Pérez-Oramas, Milagros Ricourt, Clara Rodriguez, Virginia Sánchez Korrol, Roberto Suro, Bernardo Vega, Walt Whitman, and Ana Cecilia Zentella.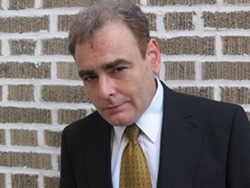 Claudio Iván Remeseira, editor, Hispanic New York A Sourcebook
"Since the moment I had the idea of producing this book to the moment it reached the bookstores, it was almost three years. But I started collecting the material that eventually made up the book around 2001. So you can safely say that the book took almost a decade in the making, and the last three years of that period to come into fruition," said Remeseira by email when asked how many years the project required.
The book is divided into two main sections, People and Communities and Cultural Hybridizations, and 23 chapters: Introduction, The Evolution of the Latino Community in New York, A Vindication of Cuba, Memoirs of Bernardo Vega, Halfway to Dick and Jane, New York Teetering on the Heights, The Hispanic Impact Upon the United States, In Search of Latinas in U.S. History, 1540-1970s, The Spanish Element in Our Nationality, Racial Themes in the Literature, The Emergence of Latino Panethnicity, Creole Religions of the Caribbean, New York City Center and Transit Point for Hispanic Cultural Nomadism, Puerto Rican Voices in English, Spanish in New York, Spanish in New York a Moving Landscape, New York's Latin Music Landmarks, The Story of Nuyorican Salsa, Mariachi Reverie, The Art of Babel in the Americas, The Life and Passion of Jean-Michel Basquiat, A Splendid Outsider, and Carlos Gardel in New York.
---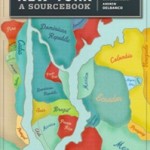 Click here to buy  Hispanic New York: A Sourcebook
---