Posted by Elena del Valle on May 7, 2010
Emotional Branding
Photos: Allworth Press
In the updated and revised edition of Emotional Branding the new paradigm for connecting brands to people (Allworth Press, $19.95), a 325-page softcover book published in 2009, Marc Gobé discusses society's migration from objective to subjective thought and rationality to desires and how it affects branding.
He examines the power of social media and the reasons he believes the way we do business is changing thanks to the Web. In the book he includes mentions of market segments such as Baby Boomers, generations X, Y and eXel, gays, and women. In Chapter 2 (pages 29 to 42), he discusses the American Melting Pot, specifically African-Americans, Asian-Americans and Hispanics.
Although he indicates that almost all industries should target U.S. Latinos he highlights eight areas where Hispanics tend to outspend non Hispanics: Food consumed at home, apparel, telephone services, rental housing, TV/radio equipment, personal care products, public transportation and cleaning supplies. He points out that brand managers need to understand what issues are most important and influential among Latinos to target their aspirational interests.
The book is divided into three sections and 15 chapters. The sections are Relationship – customer, customer, customer; and Sensorial experiences – the unchartered territory of branding; Imagination – innovation is a brand's best friend.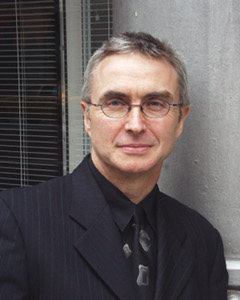 Author Marc Gobé
Gobé is president of Emotional Branding, LLC, a New York think tank and consulting firm dedicated to creating "content for online experiences." He co-founded and is former chief executive officer of Brandimage (formerly Desgrippes Gobé). The designer, photographer, filmmaker, and public speaker who dedicates his time to connecting brands emotionally with people in a positive way also authored Brandjam and Citizen Brand.
---
Click here to buy Emotional Branding
---