Posted by Elena del Valle on March 16, 2012

The Blame Game book cover
Photos: Free Press Publicity, Seth Dinnerman
Studies at the Center for Creative Leadership indicate one of the reasons managers fail is because they lack good people management skills. Although it's good to know someone has studied the issue for many employees and some managers this may be well known information. Ben Dattner, Ph.D., a New York City organizational psychologist and workplace consultant, is convinced that there is high pressure in organizations to assign credit or blame and that this process causes conflict and managerial problems. The best way to win that game is to refuse to play, according to Dattner.
In The Blame Game: How the Hidden Rules of Credit and Blame Determine Our Success and Failure (Free Press, $16), published in hardcover in 2011, Dattner examines the issue. Last month, the book was published first the first time in a 245-page paperback edition.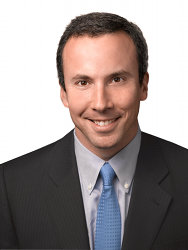 Ben Dattner, Ph.D., author, The Blame Game
The author identifies 11 types of people he believes are the most common players of the blame and credit game: Bold, Cautious, Colorful, Diligent, Dutiful, Excitable, Imaginative, Leisurely, Mischievous, Reserved and Skeptical.
When credit and blame are well managed people are willing to experiment, learn and grow; when they are poorly managed people shut down, become demotivated and concerned with protecting themselves, according to the author. In the book, he examines the credit and blame style of management and proposes ways in which individuals and organizations can make credit and blame play a positive role to drive growth and change instead of a negative force that drives stagnation and failure.
---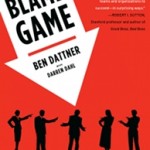 Click to buy The Blame Game
---