Posted by Elena del Valle on March 12, 2012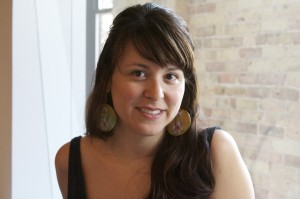 Luz Agudelo, executive producer, Onda Musica Y Sonido
Photo: Onda Musica Y Sonido
A podcast interview with Luz Agudelo, executive producer, Onda Musica Y Sonido is available in the Podcast Section of Hispanic Marketing & Public Relations, HispanicMPR.com. During the podcast, she discusses Latino music in advertising with Elena del Valle, host of the HispanicMPR.com podcast.
Luz is responsible for working with the Comma team to create original music for commercials, TV and movies and the team of a sister company Particle in overseeing its production. A Colombian native she grew up in South Florida and was motivated by a new Latino generation seeking inspiration from their own roots and the abundance of other backgrounds in the cultural community.
Prior to working with Onda Musica Y Sonico she worked with AKPD Message and Media. Luz contributed her production expertise to television and radio ads for the Obama For America campaign. Luz has produced many television and radio ads and directed several Spanish and Portuguese radio spots. She most recently worked on independent narrative and documentary films and the development of a two-week workshop taught at a Guatemalan orphanage.
To listen to the interview, scroll down until you see "Podcast" on the right hand side, then select "HMPR Luz Agudelo" click on the play button below or download the MP3 file to your iPod or MP3 player to listen on the go, in your car or at home. To download it, click on the arrow of the recording you wish to copy and save it to disk. The podcast will remain listed in the March 2012 section of the podcast archive.
---