Posted by Elena del Valle on November 10, 2010
By Larry Thomas
Chief Executive Officer
Latergy, LLC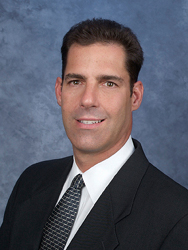 Larry Thomas, chief executive officer, Latergy, LLC
Photo: Larry Thomas
Rather than fill this space with statistics about the growing population of U.S. Hispanics with Internet access, watching online video and using social media, I'll simply mention that there are:
– 500 million active Facebook users spending 500 billion minutes per month
– 50 million Tweets per day on Twitter
– 2 billion videos watched daily in the U.S. alone
The two fastest growing components of the Internet, social media and online video, are fueling each other's growth. According to a recent study about online video usage and drivers, referral traffic from Facebook and Twitter lead to the longest video viewing times and it's growing faster than traditional search engines as a source of video views. At current rates, Facebook will surpass Yahoo! within the year to be second only to Google in referral traffic to online video content for media companies. For a deeper look at what I call Social Video please read my recent column in Bulldog Reporter's Daily Do, BP Takes U.S. For a Slick Social Video Ride — Viral Lessons for Paranoid PR Pros.
Click here to read the entire article Social Video and Webcast Communication