Posted by Elena del Valle on September 29, 2010
Part five of a series
By Hilda Luisa Díaz-Perera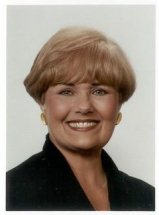 Hilda Luisa Díaz-Perera
As the guayabera became more popular, each region in Cuba gave it its own name. In Camagüey province, it was called camagüeyana; along the trocha or military divide during the wars for independence, it was known as trochana; in the town of Manzanillo, it was manzanillera; it was guayabana around the city of Havana, where it is said to have adopted the shirt collar for elegance. Today, although on the world stage it goes under the name of guayabera, there are many places where it is known as habanera and cubanita or little Cuban.
The guayabera came into its own during the XX Century. Cuban peasants were already wearing it and the politicians started using the guayabera during their campaign tours in the countryside. Soon it became the shirt of choice in the popular dance academies in Havana. For more formal occasions, a bow tie was added. Gradually, as more prominent men became followers, the guayabera was able to gain entrance into the most exclusive places and even official government ceremonies.
The earliest graphic testimony available of the guayabera is from 1906, even though the word guayabera is not formally legitimized as a Cuban noun specifically naming the shirt until 1921, when a man by the name of Constantino Suárez included it in his book Vocabulario cubano or Cuban Vocabulary, identifying it as attire popular among the peasants in the countryside.
Click here to read parts one through five of La Guayabera