Posted by Elena del Valle on June 3, 2009
Would you like to be more creative? Try spending some time in another country. It seems living abroad might enhance your creativity. Really. Rudyard Kipling, Pablo Picasso, Ernest Hemingway, Paul Gauguin, and Samuel Beckett all did it and look at what happened to their careers. According to two psychologists relying on anecdotal evidence, experience living outside a person's home country made them more likely to solve a creativity problem compared to colleagues who had not lived abroad.
According to an article in the Journal of Personality and Social Psychology, two researchers William Maddux of INSEAD, a business school in Fontainebleau, France, and Adam Galinsky, of the Kellogg School of Management in Chicago, gave 155 American business students and 55 foreign ones studying in America a creativity test. Each subject received a candle, some matches and a box of drawing pins, and was asked to attach the candle to a cardboard wall without allowing any wax to drip on the floor when the candle was lit.
Those who used the box as a candleholder and fixed it to the wall with the pins solved the problem. In the end, 60 percent of students who were either living abroad or had spent some time doing so solved the problem while only 42 percent of those who had not lived abroad did so.
They conducted another study in which 72 Americans and 36 foreigners tested their creative negotiating skills. As part of the exercise, students in pairs were assigned a negotiation in which each side was provided instructions that were contrary to an agreement. Seventy percent of the pairs of negotiators where both had lived outside their countries were able to reach an agreement. In contrast, when neither negotiator had lived abroad they were unable to reach a deal.
Could it be simply that creative people are more likely to choose to live abroad? To find out the researchers looked at traits like openness to new experiences, relying on statistical methods to eliminate the possibility that it was just creativity driving people to live abroad. In the end, they concluded that the experience of living abroad fostered creativity.
---
"Moving Beyond Traditional Media Measurement: measuring conversations and social media" audio recording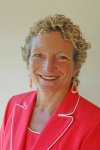 Presenter Katie Delahaye Paine, founder, KDPaine & Partners
Find out about
Issues affecting online public relationships today
Testing relationships as part of a survey
Measuring ethnic group relationships
Measuring foreign language communications in a similar ways to English
Biggest challenges measuring conversations and social media
Measuring online relationships with little or no money
Click here for information on "Moving Beyond Traditional Media Measurement"
---