Posted by Elena del Valle on May 25, 2011
By Jorge Bauermeister
Communications attorney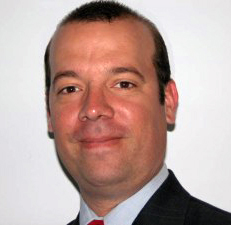 Jorge Bauermeister, communications attorney
Photo: Jorge Bauermeister
In our increasingly interconnected and globalized marketplace, access to broadband technologies has become a prerequisite for success for individuals, businesses and communities. Broadband attracts investment and facilitates the exchange of ideas, information and goods.
Unfortunately, many underserved and minority communities, including Hispanics, are getting left behind because of the persistence of the "digital divide." The divide exists because minority communities lack reliable access to Internet at home, school and work.
But could the expansion of broadband be the great equalizer? Many experts think so, and they are turning to creative solutions to make expanded broadband access for all a reality.
In a recent post on Mashable, Aliza Sherman highlights several U.S. cities that have launched partnerships with local nonprofit organizations and businesses to bring increased access to underserved communities.1
Click to read the entire article Broadband Access for Hispanics: The Great Equalizer?