Posted by Elena del Valle on September 23, 2013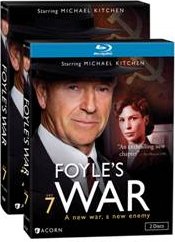 Foyle's War DVD set
Photos: AcornTV, RLJ Entertainment, Inc.
Tired of the same old predictable TV programming? Acorn TV, an RLJ Entertainment, Inc. brand, now offers United States online audiences prime British television through online streaming and on DVD and Blu-ray products. Subscribers to the website pay a fee to watch a rotating selection of programs online at Acorn.tv. The website is compatible with computers, Roku, iPhones, iPads, Apple TV, and Google TV. Offline watching is possible with Acorn's DVD sets available from retailers, catalog companies, and direct from Acorn.
Honeysuckle Weeks and Michael Kitchen from Foyle's War
This year's releases include: Jack Irish starring Guy Pearce, BBC's The Syndicate, The Fall starring Gillian Anderson, North & South starring Patrick Stewart, Falcón starring Marton Csokas, Jack Taylor starring Iain Glen, Miss Fisher's Murder Mysteries, Doc Martin Special Collection, Helen Mirren's Prime Suspect and Smiley's People on Blu-ray. Also on offer Douglas Adams' Dirk Gently, Tales of the City: 20th Anniversary Edition, and Foyle's War, George Gently, New Tricks, Murdoch Mysteries, Midsomer Murders and Vera.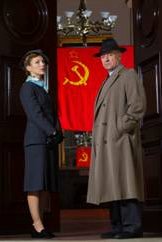 Foyle's War premieres on PBS September 2013
Foyle's War premieres its new season on Masterpiece Mystery! on PBS on September 15, 22, and 29. Acorn TV will offer each new episode the day after it airs on PBS, as well as all previous episodes. The new episodes will also become available on DVD and, for the first time, Blu-ray from Acorn beginning September 24. The recording will feature the complete United Kingdom broadcast edition. It will also include a recap of the first six sets, four behind-the-scenes featurettes, and introductions by writer and creator Anthony Horowitz. They retail for $49.99. The trailer for the new season is available at youtube.com/AcornMediaUS.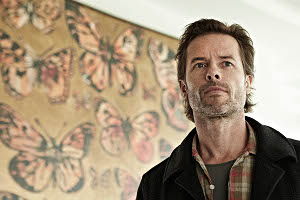 Guy Pearce is Jack Irish, an Australian investigator
Australian accents rule in the Jack Irish series which is based on the brooding antihero of Australian writer Peter Temple's award-winning novels. Irish, played by Pearce (Iron Man 3, Memento, L.A. Confidential), is reeling in the wake of his wife's murder. The former lawyer now a part-time private investigator and debt collector stars in two feature-length mysteries. Acorn is due to release the new series on home video October 1, 2013. Until then Acorn TV is the only way for American viewers to see it.
Based in suburban Washington, D.C. and founded by Peter Edwards, Acorn Media Group has grown from a one-man basement documentary production and distribution operation in the mid-1980s into an independent media company operating on three continents. The Acorn Media Group consists of four divisions. With its Acorn label, Acorn Media U.S. distributes British television programming to consumers in North America.
Its Acacia label offers a line of original health and wellness programming. Acorn U.S. also offers documentaries on the Athena label. Acorn Direct is a direct-to-consumer division offering DVDs, digital downloads, and other quality products in North America through its Acorn and Acacia catalogs and e-commerce websites. Acorn Media U.K. and Acorn Media Australia distribute comparable lines of DVD titles to consumers in the U.K., Australia, and New Zealand.
---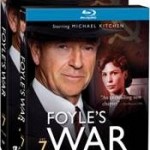 Click to buy Foyle's War: Set Seven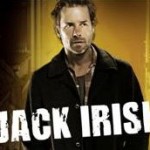 Jack Irish: Set 1
---