Posted by Elena del Valle on February 11, 2013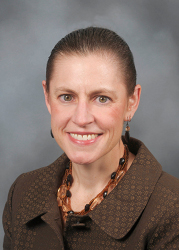 Ivy Alexander, Ph.D., APRN, ANP-BC, FAAN, professor, Yale University School of Nursing
Photo: Ivy Alexander
A podcast interview with Ivy Alexander, Ph.D., APRN, ANP-BC, FAAN, professor, Yale University School of Nursing is available in the Podcast Section of Hispanic Marketing & Public Relations, HispanicMPR.com. During the podcast, she discusses menopause and osteoporosis with Elena del Valle, host of the HispanicMPR.com podcast.
Ivy is also midlife women's health consultant and nurse practitioner at Yale Health. Her clinical, scholarly and research interests are in Midlife Women's Health Care. She wrote, as lead author, with Karla A. Knight, RN, MSN 100 Questions & Answers about Menopause and 100 Questions & Answers about Osteoporosis and Osteopenia. She has worked extensively with menopause and osteoporosis management, and has published and presented widely regarding these subject areas including these books, which have been translated into Spanish, Greek, and Italian.
She has been principle investigator on studies evaluating women's relationships with their primary care providers; Black women's perceptions of menopause, midlife health risks, and self-management techniques used to manage menopause symptoms and reduce health risks; and osteoporosis risks and management. She has consulted for national and international companies such as Athena Medical Products, Medscape, Wyeth-Ayerst, Duramed Pharmaceuticals, Pfizer, Eli Lilly, Roche, Venus Medical Communications, Amgen, Depomed and Datamonitor.
To listen to the interview, scroll down until you see "Podcast" on the right hand side, then select "HMPR Ivy Alexander, Ph.D." click on the play button below or download the MP3 file to your iPod or MP3 player to listen on the go, in your car or at home. To download it, click on the arrow of the recording you wish to copy and save it to disk. The podcast will remain listed in the February 2013 section of the podcast archive.
---