Posted by Elena del Valle on September 21, 2012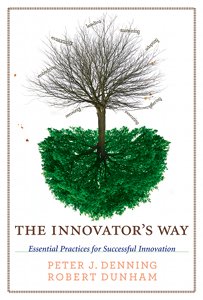 The Innovator's Way book cover
Photos: The MIT Press
Many entrepreneurs may believe innovation, the adoption of change, leads to success. Data do not support that belief: The success rate for innovation initiatives is an unexpectedly low 4 percent, according to Business Week (2005).
Peter J. Denning and Robert Dunham, authors of The Innovator's Way Essential Practices for Successful Innovation (The MIT Press,$29.95), 434-page hardcover book published in 2010, believe innovation is a personal skill that can be developed and expanded. They are of the opinion that there are innovation regularities that recur and make it possible to learn and practice the skills that foster innovation. They make a distinction between innovation and invention and clarify that invention doesn't have to preclude innovation.
Denning and Dunham noticed two notable exceptions to the low innovation rate. They are individuals who are "serial innovators" with a higher than 50 percent success rate; and "collaboration networks" made up of volunteer groups with limited managerial oversight such as the internet, the World Wide Web and Linux.
The authors define eight personal practices they believe successful innovators share: sensing, envisioning, offering, adopting, sustaining, executing, leading, and embodying. Weakness in any of these, according to the authors, may lead to lack of innovation.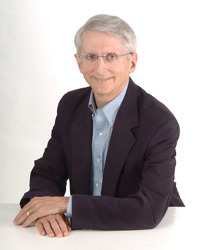 Peter Denning, co-author, The Innovator's Way
In their book, divided into 16 chapters and four appendices, they outline the eight practices, how readers may apply them at an individual and group level. Their goal in writing the book is to present to readers an explanation of the way that they can develop a sensibility to innovation and learn the skills it requires through practice.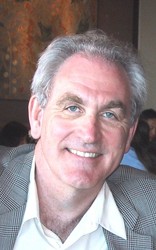 Robert Dunham, co-author, The Innovator's Way
At the time the book was published, Denning was Distinguished Professor, chair, Computer Science Department, and director, Cebrowski Institute for Information Innovation and Superiority, Naval Postgraduate School in Monterey, California. Dunham founded the Institute for Generative Leadership, and Enterprise Performance, a consulting company.
---
Click to buy The Innovator's Way
---