Posted by Elena del Valle on February 1, 2013
APE How to Publish a Book
Photos: Guy Kawasaki, Shawn Welch
It has become increasingly popular for leaders, business executives and owners and news makers to author non fiction books in which they espouse their ideas on an area of expertise. At the same time, the availability of e-readers and digital books has expanded the reach of potential readers, made books more affordable and reduced the need for intermediaries. Fast changing digital book technology has made publishing ever easier and accessible.
Digital books have a long shelf life, lend themselves to revisions more readily and easily than print books, pay (if they sell) authors better, expand distribution beyond domestic borders, and allow authors and readers direct contact. However, understanding the fragmented, and at times confusing, book publishing industry can be trying.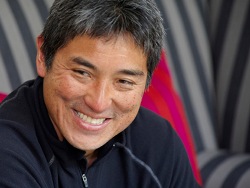 Guy Kawasaki
In 2011, the publisher of Guy Kawasaki's The New York Times bestseller, Enchantment, could not fill an order for 500 ebook copies of the title. The experience, led Kawasaki to self-publish his next book, What the Plus! As a result, he learned first-hand many of the issues related to today's self-publishing process. He then collaborated with Shawn Welch, an app developer and author, to write and publish APE: Author, Publisher, Entrepreneur How to Publish a Book, a 324-page book, available in printed and e-book formats, published in late 2012.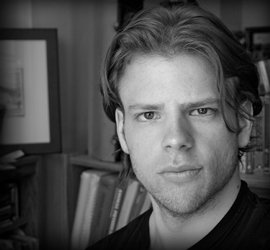 Shawn Welch
Each chapter features a quote at the beginning and a short summary at the end. The authors begin by addressing the reasons for writing a book, advising would be writers that writing can be a "lonely and difficult process" and inviting them to reflect on the reasons they want to write. The changes in the publishing industry that make self publishing accessible to a broader group of writers than ever before don't guarantee better books just a more accessible system, they explain later on.
They call the process of self publishing artisanal publishing and describe three main aspects required for success, authoring, publishing and promoting the title. The book itself is divided into sections to address the three areas. Kawasaki and Welch believe that type of publishing, in contrast to traditional print publishing, allows authors to control every aspect of the process, freeing them from the ties that used to bind them to large, traditional publishers.
Kawasaki is the author of nine other books in addition to the three mentioned above. He is the co-founder of Alltop.com website. Previously, he was the chief evangelist of Apple. Welch is the author of From Idea to App, iOS 5 Core Frameworks, and iOS 6 for Developers as well as the developer of several iOS apps. Previously he worked as a senior media-editor for Pearson Education.