Posted by Elena del Valle on April 8, 2009
By Alejandro Alvarado Ph.D.
Photo: Alejandro Alvarado, Ph.D.
My relationship with the Hispanic media started in 1995, as a member of a group of journalists that broadcasted news to Latin America through Telenoticias, a venture that combined investments from Reuters, Telemundo, Grupo Clarín and Atena 3; and that later became CBS Telenoticias and Telemundo International1.
That was the beginning of my immersion and acculturation into the values of journalism in a democracy where freedom of expression prevails. It was also the catalyst for my connections with journalists from all over Latin America and Hispanics born in the United States with strong ties to their Latin roots. This experience was my key to understanding this fascinating phenomenon called the Hispanic media.
Working in Latin American broadcasting based in the United States, I understood the challenging situation in which Hispanic journalist live, having to be experts in both the United States and the Caribbean, Mexico, Central and South America.
Click here to read the complete article
---
"Best in Class Hispanic Strategies" audio recording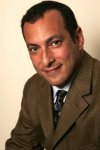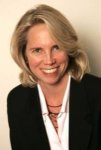 Presenters Carlos Santiago and Derene Allen
Find out what makes 25 percent of the top 500 Hispanic market advertisers out perform the remaining companies

Discover what questions to ask, steps to take to be a Best in Class company
Click here for more about "Best in Class Hispanic Strategies" audio recording
---