Posted by Elena del Valle on January 27, 2012
Search Engine Optimization book cover
Photos: Jennifer Grappone, Gradiva Couzin
Jennifer Grappone and Gradiva Couzin make their living as partners of a California search engine optimization and social media consulting company. They dedicated six months to writing a book about what they do for clients. Two updates followed, each one requiring about six months to achieve. In the third and most recent edition of Search Engine Optimization An Hour A Day (Wiley, $29.99), published in 2011, they outline their thoughts on the subject starting with a basic explanation in the first chapter and making their way slowly to the final tenth chapter where they suggest supplemental ideas in Extra Credit and Guilt-Free Slacking. Every section was updated and the authors added more information on social media, online reviews, and local search optimization.
"The tactics laid out in the book can apply to any site, and we have customization tips dedicated to many types of companies, from one-person shops to large B2C or retail sites. We hear from readers in a wide range of industries and organizations large and small, however we think our book is probably most popular with small business owners," said Couzin by email in response to a question about their target audience. "The book definitely has some readers in the over-50 crowd who might be turned off by more technical books, and we also hear from readers in their 20s who are just getting started in online marketing. We've also learned that the book is being used as a textbook for college-level marketing courses, which is exciting!"
Along the way they address large, small and really small companies and their needs in the 408-page softcover book divided into three parts. In Chapter 4, for example, they discuss current search engine procedures and emphasize the importance of building a visitor centered website without obsessing about search engines. Success with search engines and clients remains part science and part art, according to them.
Gradiva Couzin, co-author, Search Engine Optimization
"There is no such thing as 'set it and forget it' with SEO and social media.You have to keep updating your site, generating excellent content, building relationships, and trying new strategies to keep ahead of your competitors. This is particularly true with regard to social media, you have to be open to new strategies and constant testing," said Couzin.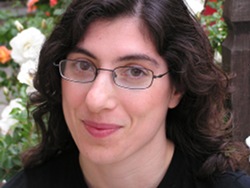 Jennifer Grappone, co-author, Search Engine Optimization
In the book, the authors point out what they consider the most important factors that may lead to high search engine placement: incoming links and link text, the standing of the site, the title of the page in HTML code, HTML text visible on a page, how old a domain is, being the first publisher of the content and having fresh content or updates and the loading speed of the site.
They also discuss search ranking factors, paying for placement, and trend spotting. Other chapters address the importance of team work, a monthlong plan for three months, and options to lower the workload while maximizing results.
Before turning her efforts to search engines in 2000 Grappone was a web project manager and video producer. Couzin, a civil engineer and programmer, started working with search engine optimization a year before her colleague.
---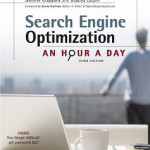 Click to buy Search Engine Optimization (SEO)
---