Posted by Elena del Valle on March 29, 2010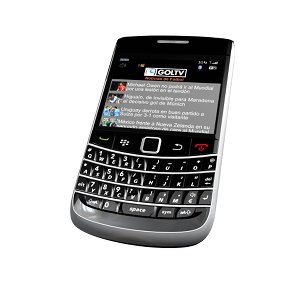 Photos: GolTV, LatCel
GolTV, a soccer network, is convinced a high percentage of Latinos carry cell phones, go online daily and prefer to do business in Spanish. The company is hoping Spanish speaking Latinos in the 25 United States Latino markets, including Puerto Rico, where it has a presence want to stay informed about the latest in soccer news. It teamed up with LatCel, a Latino mobile entertainment company, to offer fans of the sport the latest updates via their cell phones through GolTV Móvil. The new Spanish-language mobile service, located at m.goltv.tv, promises soccer fans, mostly men, instant access to international soccer news, scores, and video highlights.
LatCel built and manages the mobile platform and its capabilities, as well as the relationships with the cellular operators. GolTV's role is to provide the content, including the news feeds, and video highlights. Promotion will be ongoing and target the network's existing audience; marketers will rely heavily on network on-air promos, website advertising on the network portal (goltv.tv), social media efforts, a bilingual press release and an e-newsletter.
According to a company representative, the network has high penetration of Hispanic households in the top 25 Hispanic markets. The new platform is being promoted to those who likely already watch the network who want to stay connected to their favorite leagues, teams and tournaments while on the go.
Rodrigo Lombello, COO, GolTV
"We are promoting GolTV Movil to the soccer fan on the go who wants to stay connected to their favorite leagues, teams and tournaments. GolTV Movil is part of our commitment to be the all-in-one resource for the fútbol fan, as the mobile platform features instant cell phone access to the top news, scores and highlights from the international soccer scene," said Rodrigo Lombello, chief operating officer for GolTV, via email.
GolTV Móvil offers a video and text message alert subscription product and a mobile portal. According to a press release, GolTV Móvil users will be able to follow the network's commentator blogs, check programming schedules and view match scores. Short video highlights of GolTV programming, including news from Spain's La Liga and Germany's Bundesliga, will be on the mobile portal.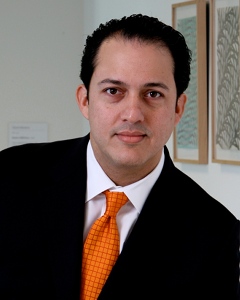 Jorge Rincón, CEO, LatCel
"Soccer draws a consummate, avid and loyal fan base, and GolTV has proven itself to be the trusted go-to resource for passionate Hispanic soccer fans," said Jorge Rincón, chief executive officer of LatCel, a company created through a joint venture between WAU Móvil and Venevision International. "With GolTV we become the leader in mobile soccer content for Hispanic audiences."
Founded in 2003 and led by Enzo Francescoli, chief executive officer and former international fútbol player, GolTV is touted as the only bilingual U.S. soccer network. The all-soccer network serves over 6,000 hours of soccer made up of more than 4,200 hours of match play and a mix of soccer programming, including a weeknight soccer news program, GolTV News. LatCel provides content management and services to wireless carriers, brands and media companies.