Posted by Elena del Valle on August 29, 2013
Infinite Progress book cover
Photos: Byron Reese
Our future is rosy. So much so that ignorance, disease, poverty, hunger and war will end thanks to technology and the Internet. The power of technology to transform our lives will be so profound as to usher in a new golden age. So believes Byron Reese founder of several high tech companies and head of research and development for another.
In his book, Infinite Progress: How the Internet and Technology Will End Ignorance, Disease, Poverty, Hunger, and War (Greenleaf Book Group, $25.95) he explains his thinking.
It took Reese six months to write the book, in the evenings. It was originally much longer, he explained by email.
"The book is aimed at a general audience. I suspect that optimists will be more inclined to read it than pessimists," said the author in response to questions about the target audience for his book and the response he has had so far to the idea of a future golden area brought by technological advances. "People have responded enthusiastically. There are many people who want to believe in a better tomorrow, but the relentless negativity of the media has caused people to call it into doubt. I wrote the book as a case to defend the optimistic viewpoint."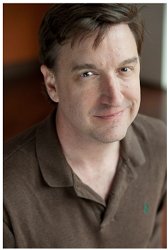 Byron Reese, author, Infinite Progress
The 295-page softcover book, published March 2013, is divided into an Introduction and seven sections: An Optimist's Reasoning in Five Easy Premises, The End of Ignorance, The End of Disease, The End of Poverty, The End of Hunger, The End of War, and In Conclusion.
He says in the chapter about poverty that technology is able, without limits, to raise standard of living worldwide. Machines will do more of the labor that doesn't require human capabilities, allowing people leisure time and abundance.
If we look at history, he says, technology and free enterprise will inevitably lead to wealth even for the poorest people in the world until poverty, as we define it today, ceases to exist. Reese is chief innovation officer at Demand Media in Austin, Texas.
---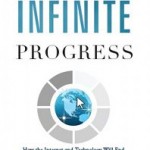 Click to buy Infinite Progress
---