Posted by Elena del Valle on August 31, 2011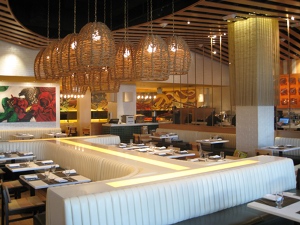 Mercadito Midtown
Photos: TransMedia Group, Mercadito Midtown
Earlier this month, Rock Hard Taco, a Mexican cuisine restaurant with a So-Cal style atmosphere, opened in Boca Raton, Florida (scroll down for the Rock Hard Taco Mahi Mahi Tacos recipe courtesy of Rock Hard Taco). Not too far south in Miami Mercadito Midtown serves creative Mexican cuisine, especially tacos.
The Mercadito restaurant and its sister properties specializing in Latin American cuisine are owned and operated by Mercadito Hospitality, a company that has grown from a first New York City location in 2004 to four restaurants. The company, owned by Alfredo Sandoval, Felipe Sandoval and Patricio Sandoval, has a second restaurant in New York and one Chicago.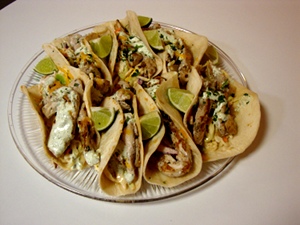 A dish at Rock Hard Taco
What down economy? You wouldn't know there is a stagnant economy in the country by watching this company's growth. Mercadito Hospitality, which also owns and operates Double A, an exclusive cocktail lounge next to Mercadito in Chicago, plans to open Tavernita, a second Chicago restaurant, this summer and a second one in Miami this fall. Company executives believe their success can be attributed to the innovative interpretations of traditional Mexican cooking of Chef Patricio Sandoval, and the complex flavored beverages on offer.
At the same time that ethnic food restaurants gain popularity nationwide (see Hispanic, Asian foods booming ) the popular food truck movement in urban areas and television cooking programs nationwide may be the continuing catalyst for at home trial of ethnic foods. It seems there is room for growth in varied ethnic food types, according to Ethnic Foods U.S. January 2011, a Mintel (a research company) survey released earlier this year.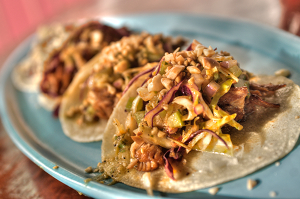 Carnitos Tacos at Mercadito Midtown
The more consumers are exposed to foreign cultures and cuisines the more likely they may be to try preparing some of those dishes at home, especially this year when many families are eating at home frequently due to increases in unemployment and related issues. Mintel analysts believe consumers preparing ethnic foods at home are more likely to be of a nationality or heritage different than that of the food type they are preparing.
For example, although less than 65 percent of the population is Italian 65 percent of survey responders said that they prepared at least one Italian meal at home in the past month. Similar percentages were evidenced for other ethnic foods: Mexican (60 percent), Chinese (42 percent), Spanish/Tapas (17 percent), Japanese (16 percent), Greek (12 percent), Indian (13 percent ), Thai (12 percent), and Korean (8 percent).