Posted by Elena del Valle on November 11, 2009
Photo: University of Missouri
People who search for information online are more likely to trigger greater emotional responses to unpleasant content compared to those who surf and encounter information more casually than those actively searching for it, according to a University of Missouri study funded internally and announced last week.
"If, as these data suggest, the cognitive and emotional impact of online content is greatest when acquired by searching, then Web site sponsors might consider increasing their advertising on pages that tend to be accessed via search engines," said Kevin Wise, assistant professor of strategic communication and co-director of the Psychological Research on Information and Media Effects (PRIME) Lab at the University of Missouri. "How readers acquire messages online has ramifications for their cognitive and emotional response to those messages. Messages that meet readers' existing informational needs elicit stronger emotional reactions."
The results of the study were summarized in an article authored by Wise and Hyo Jung Kim. In the study, researchers, including Wise and two doctoral students, examined how searching for specific content versus surfing a news Web site affected readers' emotional responses while reading news stories.
The researchers monitored participants' heart rate, skin conductance and facial musculature to gauge their emotional responses to unpleasant news. The researchers found that unpleasant content triggered greater emotional responses when readers sought the information by searching rather than surfing. In future studies, Wise plans to study the effects of acquiring pleasant content on readers' emotional responses.
The study, conducted among 92 participants over several months in 2007, indicates that information was better understood and remembered when individuals conducted specific searches for information. Participants came to the laboratory and selected/read news stories from a website (on a computer).
In a previous study, Wise tested the effects of searching and surfing on readers' responses to images and found similar results. The study, "The Effect of Searching Versus Surfing on Cognitive and Emotional Responses to Online News," was recently published in the Journal of Media Psychology.
The PRIME (Psychological Research on Information and Media Effects) Lab, part of the Missouri School of Journalism at the University of Missouri, is a research and teaching laboratory devoted to the study of how different features of media affect the way that people think, feel, and act. The staff conduct theory-driven, empirical research using psychophysiology and other behavioral science methods.
---
Target Latinos effectively by understanding how they shop
"Hispanic Holiday Shopping Patterns" audio recording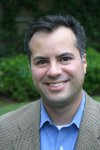 Manuel Delgado, CEO Agua Marketing, gives a presentation and participates in an extended Q&A discussion about
Hispanic shopping patterns national survey
Why Latino consumers may be more desirable than general market shoppers
Hispanics holiday shopping patterns and behaviors
Click here for information on "Hispanic Holiday Shopping Patterns" audio recording
---