Posted by Elena del Valle on August 28, 2015
Dreaming Forward
Photos: Martha Casazza
Martha Casazza, author and education scholar, wanted to know about the dreams of America's Hispanics. In Dreaming Forward Latino Voices Enhance the Mosaic (iUniverse, $19.95), a softcover 242-page book published this year, she showcases the stories of 19 Hispanics in an effort to provide a platform "for people who have faced disappointment and fear in their earnest desire to dream forward in the U.S. and are committed to effecting change in their community."
The project, originally supported by the university where she worked, required several years to be completed. The author funded it herself.
"When I was a university dean, I was fortunate enough to get involved with the Pilsen community on the south side of Chicago," she said when asked why it was that she chose the group that she did for the stories. "Pilsen is primarily a Mexican-American community. I was never a sit-behind-the- desk administrator, and I worked closely with a few community organizers to organize the first Tardes en el Zocalo weekend event in Pilsen to bring neighbors together. I was really impressed at how important the idea of community was in Pilsen. From this experience, I came to know students and organizers from this area and worked closely to create more opportunities for them to attend college and succeed."
In the book, she shares the stories of Mexican American individuals captured via in person interviews in their place of choice by the author and her colleagues. They originally collected 48 stories. Save for one all the ones in the book were told in English over a four year period. Each story ends with a Reflections section designed to elicit big picture thinking about the overall community.

Martha Casazza, author and education, scholar
"We desperately need to engage in a national dialogue about how to best foster and sustain healthy urban communities, especially as our cities become home to a more diverse array of people than ever before," Casazza said in a press release. "By working inside the community and listening to their voices, I can see the roots of a healthy, sustainable Latino community here in the U.S. and in my own city of Chicago."
When asked about the results, the author said, "The greatest reward was being trusted by individuals to tell their stories. The book reflects authentic voices and hopefully helps to personalize the struggles of a vibrant and passionate community in urban American where there is a strong commitment to dream forward through purposeful action."
Casazza has a Doctorate in Education and is a founding partner of TRPP Associates, LLC, an educational consulting business that focuses on maximizing learning environments. She is also a member of the Fulbright Association as well as the Board of Directors of Heartland Alliance.
---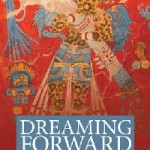 Click to buy Dreaming Forward
---