Posted by Elena del Valle on September 28, 2016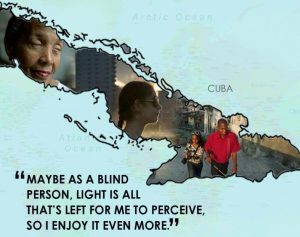 Touching the Light (Tocando La Luz)
Photo, videos: Doc World, World Channel
Hoping to reach a diverse, young audience under 40, on September 18, 2016 Doc World, a new showcase of non-fiction storytelling from around the globe, launched a selection of 11 international documentaries. The series kicked off with the world premier of The Killing Fields of Dr. Haing S. Ngor. The staff at Doc World selected each film to serve as "a vignette of personal stories and the struggles of different cultures and societies." Doc World is brought to viewers by World Channel, public television's nonfiction, news and documentary programming. Scroll down to watch two video clips about the series.
Produced by award-winning filmmaker Arthur S. Dong, the The Killing Fields of Dr. Haing S. Ngor tells the story of Haing Ngor, one of the most recognized survivors of the Cambodian genocide and a man who became a worldwide ambassador for justice in his homeland, only to be murdered in a Los Angeles Chinatown alley. The film was based on Ngor's autobiography and produced in a mix of animation and live action. All the films in the program will also stream at a later date, and another 10 films are scheduled to become available online later this year. Additional information on the Doc World series may be found at http://worldchannel.org/programs/doc-world/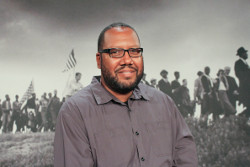 Chris Hastings, executive producer, World Channel
"The stories we choose are focused primarily outside the United States," said Chris Hastings, executive producer and creative director, World Channel when asked how the films were selected for inclusion. "That's the main criteria for Doc World: the films take place outside the U.S. and tell a unique story about person, place, history or event that highlight communities Americans would not normally see. To be selected, the films first have to be great stories that are told in creative way and deal with an array of compelling themes (history, social issues, environment). We find the films for Doc World in few ways, starting with our partners in the U.S. that include ITVS, Center for Asian American Media, National Black Programming Consortia, and others who are actively funding and looking for films."
Other documentaries in the series include: Tocando La Luz, World Premiere September 25; Five Days to Dance, October 2; Kismet, October 9;  Among the Believers, October 16; Waiting for August, October 23; My Atomic Aunt, October 30; A Goat for a Vote, November 6; Tashi's Turbine,November 13; Prize of the Pole, November 20; and Walking Under Water, November 27. All, except Among the Believers and the first two films, will be airing in the U.S. for the first time.
Hasting's team attend international festivals like HotDocs in Canada and Sheffield Doc Festival in England to screen and meet with filmmakers to solicit submissions; are in contact with distributors like First Hand Films in Switzerland and Rise and Shine Media in Germany; and receive suggestions from public television channels, like the BBC and The Why Foundation in Denmark.
"It's been amazing to see how many films that are out all over the world—and are great stories—which have not broadcast in the United States," Hastings said by email via a publicist. "We are so grateful for what we found thus far. Our team at World is small but very diverse and with our partners we select the films for Doc World together." When asked what the Doc World budget is he said, "Both Doc World and World Channel are funded by the Corporation for Public Broadcasting."
About Doc World
About Tocando La Luz