Posted by Elena del Valle on September 11, 2009
Photos: Wiley
An update on marketing and public relations tools, The New Rules of Marketing and PR How to Use News Releases, Blogs, Podcasting, Viral Marketing and Online Media to Reach Buyers Directly (Wiley, $16.95), a 287-page paperback book by David Meerman Scott, was published this year. In it, the author outlines how the tools for marketers and public relations practitioners have changed. Where offline, he believes, the skills for practitioners have been interruption and coercion; online they are journalistic thinking and being a thought leader.
The title, first published in 2007, was recently updated and revised. Meerman Scott uses his own book to illustrate the power of the online world for promotion. He explains at the beginning of the book that he did no advertising for the book and all the promotion was through bloggers, press releases and media outreach. According to him it has been the top title in its category for more than one year.
The paperback book is divided into three main sections: How the Web Has Changed the Rules of Marketing and PR, Web-based Communications to Reach Buyers Directly, and Action Plan for Harnessing the New Rules; and twenty-one chapters. He begins by discussing why the old rules are ineffective in the online world. Then, he outlines the new rules and proposes that it's good to reach the buyer directly online.
In the second section, he talks about blogs, podcasts, news releases, online forums, spreading the world online, and successful websites. Finally, he dedicates chapters 10 to 21 to planning and developing promotions online.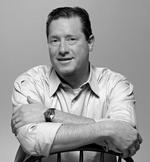 Meerman Scott is former vice president of marketing for two publicly traded technology companies and was Asia marketing director for Knight-Ridder, a newspaper publishing and electronic information company. He has lived and worked in New York, Tokyo, Boston, and Hong Kong and has presented at industry conferences and events in thirty countries on four continents.
---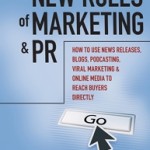 Click here to buy The New Rules of Marketing and PR
---