Posted by Elena del Valle on September 15, 2010
Part three of a series
By Hilda Luisa Díaz-Perera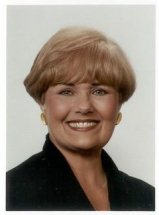 Hilda Luisa Díaz-Perera
Ciro Bianchi Ross, writing in the Cuban government-sponsored magazine Juventud Rebelde, points out that this early, and from his point of view questionable story about the Sancti Spiritus origins of the guayabera, if nothing else, marks the recognition of the existence of this special shirt and places it within the Cuban historical timetable. He explains that a description of the guayabera is not even present in Cuban literature of the XIX Century, until the 1890's when author Nicolás Heredia writes about it in his Cuban novel, Leonela. Furthermore, Bianchi Ross says that the Cuban peasant did not wear the guayabera, but rather normally donned a loose blue or striped shirt over his trousers, a straw hat or sombrero de yarey, boots, a neckerchief to wipe off his sweat and his machete.
When the Countess of Merlin, (Havana 1789– Paris 1852), a Cuban aristocrat married to a French count, who is considered the first female Cuban writer, visited Havana in 1840, the guayabera was either not popular yet among the Cuban peasantry around the capital, or it did not go by that name. She does not mention it in any of her well-known writings or in the copious journal she kept of the trip. However, the fact that she does not mention the guayabera, does not mean it did not exist, at least as a prototype.
Click here to read parts, one, two and three of La Guayabera.