Posted by Elena del Valle on July 29, 2011

The Gift of Success and Happiness book cover
Photos: Skyhorse Publishing
Are you happy? Are you successful? How do you measure success? Does happiness accompany success? Chip Sawicki, an adjunct professor at Wake Forest University, and Vernon Roberts, a leadership facilitator, believe they have the answers to these questions.
In The Gift of Success and Happiness Transforming Your Life Through Business Processing Principles (Skyhorse Publishing, $16.95), a 240-page softcover book published in May of this year, the two men discuss their ideas on how an ambitious person might achieve personal happiness and professional success. They believe it is possible to have both without sacrificing one in favor of the other. They also believe that finding happiness is in each person's hands and the result of the decisions he or she makes.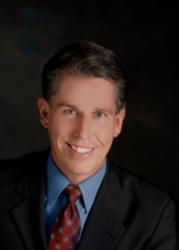 Chip Sawicki, author, The Gift of Success and Happiness
Financial success results when people set and meet ambitious goals for themselves; happiness is the result of setting reasonable expectations that are fulfilled regularly; and it is necessary to contribute to the community in order to feel satisfied, they say in the Preface. According to them, making all these interconnected goals a reality requires planning; and, in the same way that executives in successful companies make plans to reach their goals people need to make plans to meet their interconnected goals and find well rounded happiness.

Vernon Roberts, contributor, The Gift of Success and Happiness
The book is divided into 14 chapters and three main parts, Primary Sources of Stress, The Core Elements of Life, and What Gives Our Lives Depth. In the book, the authors offer step-by-step plans that can be personalized for each major shift in a person's life, such as: suggestions for a clear structure to balance success and happiness, self-evaluation worksheets, suggestions to develop the most important elements in a person's life, ways to avoid unnecessary stress resulting from social, financial, and time management issues, and business ideas for productive decisions.
Prior to his position at Wake Forest University Sawicki was chief financial officer of the Texas Rangers and Stars sports teams and after that he was a stay-at-home dad. Roberts, founder of Evoke Learning & Performance, is a coach and performance consultant.