Posted by Elena del Valle on November 7, 2014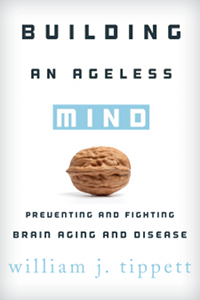 Building an Ageless Mind
Photo: Rowman & Littlefield
Just as mental stimulation is important in our youth our brain requires cognitive stimulation as we age. So says William J. Tippett, P.h.D., assistant professor, University of Northern British Columbia. He believes it is important to stimulate as much of the brain as possible to maintain that organ healthy as adults grow older. He proposes that adults nearing their aging years learn about their brain to develop a neuroprotective plan.
In Building an Ageless Mind: Preventing and Fighting Brain Aging and Disease (Rowman & Littlefield, $32.58) he addresses ways to strive for good cognitive ability as people and their brains age. The author believes achieving such brain health requires readers to be proactive and knowledgeable enough to recognize when abnormalities arise. In the book, he explores cognitive training, exercise and diet and their effect on the brain.
The 239-page hardcover book published in 2013 is divided into four main sections: Cognitive Stimulation, Aging and Disease, Healthy Living As We Age, and The Futuristic Brain. He addresses the importance of eating the right foods to nourish the brain. He points to, for example, the effects of vitamins A, C, D, and E as well as reveratrol. He also says physical activity can maintain and enhance brain function. Being an athlete is required, he says, just being physically active.
Tippett is the principal investigator, founder and director of the Brain Research Unit at the University of Northern British Columbia. He is also associate member of the Centre for Stroke Recovery at Sunnybrook Health Sciences Centre in Toronto, Canada.
---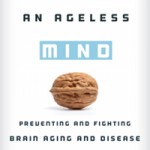 Click to buy Building an Ageless Mind
---