Posted by Elena del Valle on August 2, 2013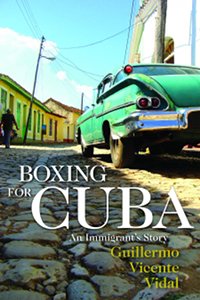 Boxing for Cuba book cover
Photos: Fulcrum Books
In the 1950s, the Vidal Family like many in Cuba who saw the country spiraling downward, sent their three children to the United States in search of safety and a better future. Operation Peter Pan made that possible but instead of placing the brothers with relatives in Miami, as the Vidals had hoped, they were sent to the Sacred Heart Orphanage in Colorado for four years.
Guillermo Vicente Vidal, one of the boys, now an adult living in Denver, shares his and his family's story in Boxing for Cuba An Immigrant's Story (Fulcrum Books, $18.95). The 248-page softcover book first published in 2007 is divided into 14 chapters.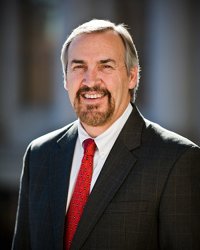 Bill Vidal, author, Boxing for Cuba
In the book, the author shares his best memories of his and his family's immigrant journey toward a new life in the United States. Peppered among the pages, especially in the early chapters, are a few black and white photos of Vidal and his family.
Born in Camagüey, Cuba, Vidal grew up in Colorado. Following graduation from the University of Colorado, he held various government positions before becoming the city's first immigrant born mayor. Vidal is now president and CEO of the Hispanic Chamber of Commerce of Metro Denver.
---
Click to buy Boxing for Cuba
---