Posted by Elena del Valle on September 17, 2010
Life Unlocked book cover
Photo: Glenn Kulbako
Srini Pillay, MD, executive coach and chief executive officer of NeuroBusiness (NBG), a company that offers coaching services, believes the primitive part of our brain is constantly sending us messages of alert to warn us about possible danger in our environment. These messages, the rip current of human nature as he describes it, create a sense of anxiety that can prevent us from moving in the direction we truly want.
Being aware of these potential dangers and overcoming the fear they provoke may allow us to function more effectively than heeding the danger signals. In his recently published book Life Unlocked 7 Revolutionary Lessons to Overcome Fear (Rodale Books, $25.99) he talks about how to overcome fears to live better and more fulfilling lives.
The 294-page hardcover book is divided into seven chapters: What you don't know can hurt you; The science of overcoming dread; Fear of success; If it's hard to change, it's not unchangeable; Unlocking a caged heart; Fear and prejudice; and How to develop emotional superglue.
He begins by exploring the idea that everyone suffers from fear of some kind. He then proposes that it is possible to shift the way we view things in order to feel less fearful and anxious. He discusses the fear of success and eight possible causes: loneliness, disorientation, responsibility, the unknown, being unable to maintain success, losing our drive, becoming prey, and losing our identity.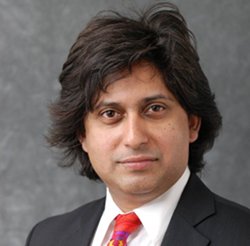 Author Srini Pillay, MD
He goes on to discuss the idea that fear can be the result of conditioning. Once we understand how we are conditioned, he says, we can begin to change our conditioning. He also discusses attachment related fears and his belief that as with other fears, we can change them once we understand them. Prejudice and fear and closely linked, he says.
In Chapter 6, he explains that prejudice may indicate guilt and fear and that finding a productive way to address these feelings may lead to a solution and improve our ability to be successful. In the final chapter he examines the impact that trauma has in our lives and proposes a way to overcome its damage.
In addition to his work as a Certified Master Coach, the author is an assistant clinical professor of psychiatry at Harvard Medical School. This is his first book.
---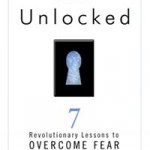 Click here to buy Life Unlocked
---