Posted by Elena del Valle on June 29, 2011
By Bill Hettinger, Ph.D.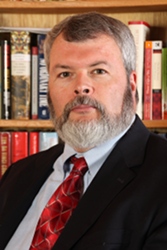 Bill Hettinger, Ph.D., author, Finance Without Fear
Photo: Bill Hettinger, Ph.D.
Most business owners are forever looking for a way to compete effectively in the marketplace.
In today's world there are really two types of strategies used by businesses, operational centric and customer centric.
An operational centric business focuses on providing its products to the market at the lowest possible cost. This is the business strategy that characterizes Wal-Mart and many of the other big box retailers. They are interested in offering the lowest prices and their product offerings and customer service decisions are made with an eye towards being as operationally efficient as possible.
Contrast this with a customer centric business strategy. A customer centric business focuses first on meeting the needs of the customer and uses strategies such as customer service, sales and marketing, innovation and design, and unique product offerings to meet the needs of the customer.
Click to read the entire article Build a Profitable Business with a Niche Strategy